Humayun Faridi was Born May 29, 1952 in Dhaka, Bangladesh. Humayun Faridee studied economics at Jahangirnagar University.
Humayun Faridi acting career started off in the theatre.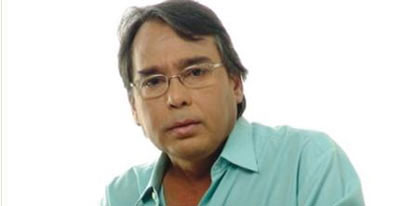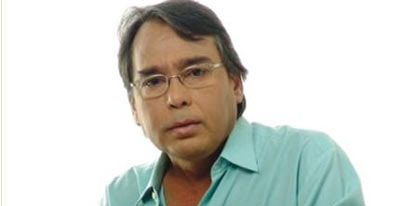 He was a popular actor in Bangladesh Television drama, theatre & Film.
He was famous for his extra-ordinary & unprecedented acting in Bangladesh tv drama as well as cinema.
Humayun Faridi was married to Suborna Mustafa, also an actress in Bangladesh and they divorced in the year 2008.
He died February 13, 2012 at age 60 years.
Bangladeshi fans are remembering him for his acting. He had his own style of acting.  Humayun Faridi got popularity for his role as villain. He was super villain not only in drama serials but also in films. Real acting and lifestyle touch of the people of Bangladesh.
Humayun Faridi was a husband of popular actress Subarna Mustofa but the couple did not live together until his last breath.
Biography of Humayun Faridi
Birth Day: May 29, 1952,
Birth Place: Dhaka, Bangladesh
Died: February 13, 2012, (Dhanmondi)
Wife: Minu Faridi (from 1980 to 1984), Suborna Mustafa (1984–2008)
Children: Debjani Faridi
Father and Mother : Begaum Farida Islam, ATM Nurul Islam
Humayun Faridi TV drama
Nil Nakshar Shandhany in 1982.
Durbin die dekhun in 1982.
Bhangoner shabdha suni in 1983.
Bakulpur koto Dur in 1985.
Dubhuboner Dui Bashinda
Ekti Laal shari
Mohuar Mon in  1986.
Sat Ashmaner Shiri in 1986.
Akdin hohat in 1986.
Chanmiar negative positive in 1986.
Ojattra in  1987.
Songsaptak 1987–88.
Pathar Shomoy in  1989.
Dui bhai in  1990.
Shiter Pakhi in  1991.
Kothao Keu Nei in  1990.
Shomudre Gangchil in  1993.
Tini Akjon  in  2005.
Pret  in 2005.
Chandragrasto in  2006.
Kachher Manush in  2006.
Mohona in  2006.
Vober Hat in  2007.
J jibon hoyni japon in  2007.
Srinkhal  in  2010.
Prioy Jon Nibash  in 2011.
Arman vai The Gentle Man  in 2011.
Humayun Faridi  films
Hulia.
Dohon.
JoyJatra.
Shamolchay.
Ekattorer Jishu.
Vondo.
Shontrash.
Bachelor.
Mayer Odhikar.
Bishaw Premik.
Odhikar Chai.
Teg.
Mayer Morjada.
Aha!
Return Ticket.
Praner Cheye Priyo.
Kokhono Megh Kokhono Brishti.
Duratta (The Alienation)
Ghatok..
Takar Ohonkar.
Utthan-Poton..
Sottru Voyonkor.
Palabi Kothai
Azker Hitler ?
Meherjaan (2011)
Soitan Manush.
Atto-Ohongkar.
Shukher Sorgoh.
Nil Sagorer Tire.
Shashon.
Sotru Voyonkor.
Lat Shaheb.
Konna Dan.
Bichar Hobe.
Kuli.
Alo Amar Alo.
Onek Diner Asha.
Hingsha.
A Desh Kar.
Sneho.
Beer Soinik.
Mittar Mrityu.
Nor Pishach.
Bhalobashi Tomake.
Tumi Shudu Tumi.
Anondo Asru.
Shukher Sorgoh.
Faridi Theatrical plays
Montasir Fantasy.
Kirtonkhola.
Keramot Mongol.
Durto wee.