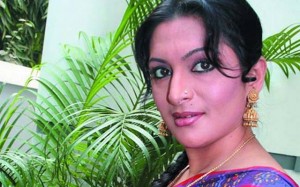 Gulshan Police Station OC Rafiqul Islam told that they recovered Mita's dead body at around 6:45am from her flat on Road no 4 on Gulshan Avenue.
"Her body was found hanging from a ceiling fan in the drawing space of the flat," Islam said.
The OC said other family members were in the house when the body was recovered.
But he was not willing to hazard a guess on the cause of the death, though it looked like an apparent case of suicide.
It was also not yet clear who called in the police.
Mita Noor began her acting career in a weekly serial 'Sagar Secha Sadh' on Bangladesh Television in 1989. She was a popular model for the Olympic Battery along with actor Afzal Hossain.
Gradually she introduced herself to media as a drama producer in 2011. She produced a drama 'Choungali' that year.