Bangladesh actress Shomi Kaiser wishes to produce movie within short time. She has chosen two scripts for her new film. The first scrip is the remake of Shareng Bou, as the theme is still prevalent in today's society she wants to remake it with a modern twist. The original movie had a vast cast ranging from Actor Faruk, Actress Kobory, Abdul Kader and Ariful Haque. The theme song 'Ore Nil Doriya' becoming a instant chart buster, Shomi hopes she too can replicate the success from the original movie.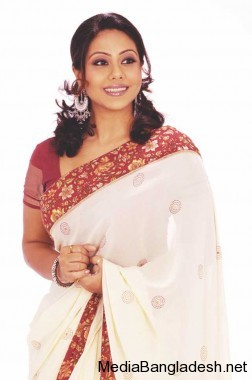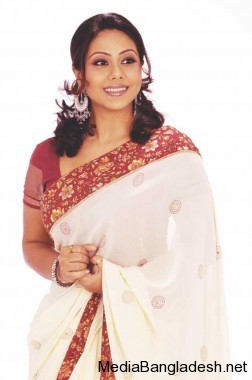 Actress Shomi Kaiser
Bangladeshi TV and film Actress Shomi Kaiser

Wedding photo of Shomi Kaiser
Actress and Producer Shomi Kaiser
The other movie Shomi plans to produce is based on our liberation war. But this film would be different from other war film, she has a plan to show the movie from a whole different perspective.