The 4th Cute-Channel i Chalachchitra Mela-2012 concluded on the premises of Bangladesh Film Development Corporation (BFDC) on 29 November 2013.
Television channel Channel i, in association with BFDC, arranged the daylong film festival.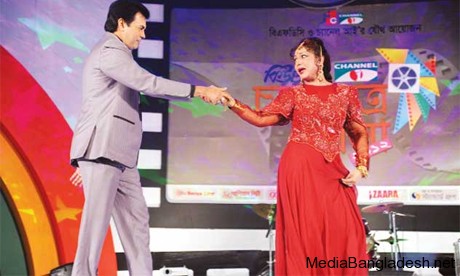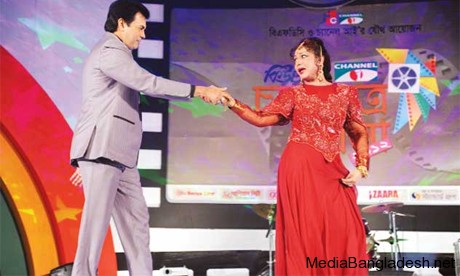 Cultural Affairs Minister Abul Kalam Azad inaugurated the festival at 11:05am. In his speech, the minister asked the filmmakers to make international standard films.
M Hamid, MD of BFDC, Faridur Reza Sagar, MD of Channel i and Impress Telefilm Ltd, Information Secretary Hedayetullah Al Mamun, veteran actors Razzak & Alamgir spoke at the inaugural session.
The organisers presented lifetime achievement award and special awards to individuals in recognition of their contributions to the country's film industry.
Popular actor Soovas Dutt was presented with lifetime achievement award at the event. As part of the award, Dutt was presented with a crest by Abul Kalam Azad and a cheque for Tk 1 lakh by Faridur Reza Sagar and a certificate by M Hamid.
Abdul Jabbar and Khurshid Alam were awarded for their contributions to music. For acting in the golden era Bangla films, film actress Notun and Anjona were given special awards. Actors Shakib Khan, Misha Swadagar and actress Moushumi were honored as new generation actors. The awardees were presented with crests and certificates by Faridur Reza Sagar and M Hamid.
Cute was the main sponsor of the event.
Channel i aired the programme live from BFDC premises from 11:05am.
Apart from the award giving ceremony, the fair also featured stage shows featuring films stars, an exhibition featuring film making equipment and more.
A total of 50 stalls were set up on the fair premises. Performances were staged by Khushid Alam, Subir Nandi, Rezia Pervin, Amin Khan, Teli Samad, Shahara, Maruf, Shahara and others.
The fair continued until 5:00pm.