Shafiul Alam Raja is Bhawaiya singer of Bangladesh. Raja was born in Chilmari, Kurigram district of Bangladesh. His singing talent surfaced from his childhood. He was trained by Ustad Nurul Islam Zahid.
Raja's solo album on Bhawaiya song titled 'Kobor Dekhiya Jan'.
His popular songs are "Phande poria boga kandere", "Tista parer konna tumi ha", "O mor kalare kala", "O ki Gharial bhai", "Tui kene dakilu nisha raiterey, etc.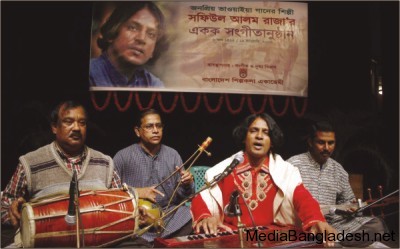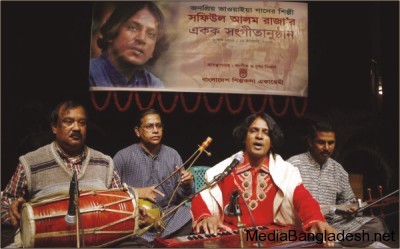 Shafiul Alam is an enlisted singer of Bangladesh Television and Radio. He participated many concerts aboard.