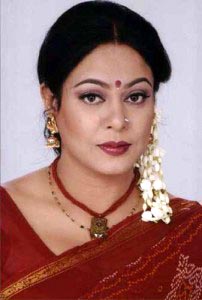 Ferdous Ara is not only Nazrul singer but also proficient in older days and modern songs.  Her audio CD "SHAON-A-RATHE" is the first of its kind which found its publication both nationally &  internationally to the sole credit of Ferdous Ara.
Ferdous Ara is an instructor of Nazrul Institute in Bangladesh and she founded "SHUR SHAPTAK" -the only music school of her own.
She performed in many occasions both at home & abroad to made her audience and viewers spell-bound with her magic of her songs.
The very popular writing of Ferdous Ara's lone publication entitled "SHANGIT BHUBANE NAZRUL" testifies to her potentials as a master in Nazrul Songs.