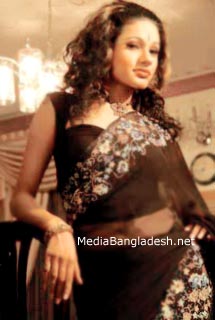 Emi is a Bangladeshi model. She is very much busy model in Bangladesh. Emi engaged in product's modeling and glamour modeling. She participate in many fashion shows.
In recent, she joined Dhaka fashion show. The eye of Emi is black. Her hair is silky-smooth. She is tall and fashionable women in Bangladesh.
At present, she is acting television drama. Her TV dramas are popular now. The television channels telecast various dramaes of Emi. She is also a TV presenter of a song's show. Emi accept many people telephone calls and play requested song in the program. In Bangladesh model industry, she is a full time professional artist. People love her acting very much.