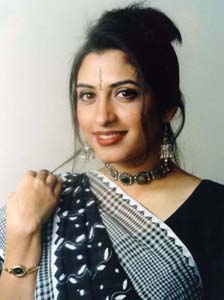 Bipasha Hayat was born in March 23, 1972. She has been  acting for TV program, Theatre, and
film industry. She is the daughter of Abul Hayat and the wife of Toukir Ahmed who is
the actor of Bangladesh. He married with Toukir Ahmed in 1999.
She completed her MA from the discipline of Arts from Dhaka University. After completion of her education
she joined in acting profession with the hand of her father. After that, she was acting in
drama, theatre, and also in film.
She is also a program presenter in different programs of different channels. She has two children who are now going to school. She is passing her life with her family and her acting profession. She started the film career in 1997 by
acting in Aguner Parasmani, drama by Rupnagar in 1993. She is performing very well in
her acting profession.