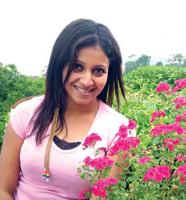 Nafiza started her career as a model. She performed in many tv commercial for ACI, Prime bank, Citycell, Banglalink, freshjel and more. She is feeling comfortable in acting then modeling for commercial. Nafiza Jahan acted in many TV dramas like spartacus 71, Britto, Upsonghar, etc.
Nafiza's first film was "Eito Bhalobasa" which was produced by RTV and co-artiest wast Emon and Nirob.
She completed her Bachelor of Computer Science and Engineering degree from Independent University.