Joya Ahsan, popular actress of Bangladesh joined the 66th Cannes Film festival in France on 24th May, 2013. Actress
Joya Ahsan is very excited and happy. Joya Ahsan also met the most famous actor Robert Redford at the Cannes Film Festival in France.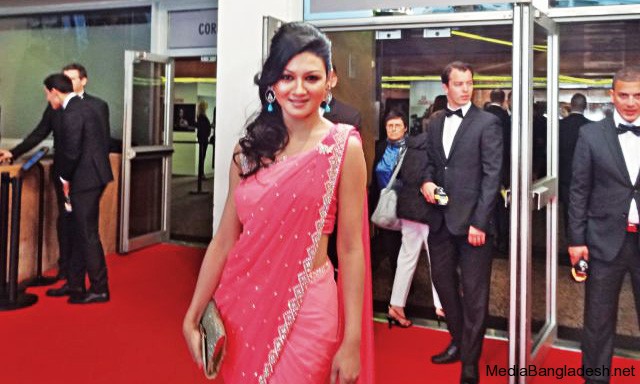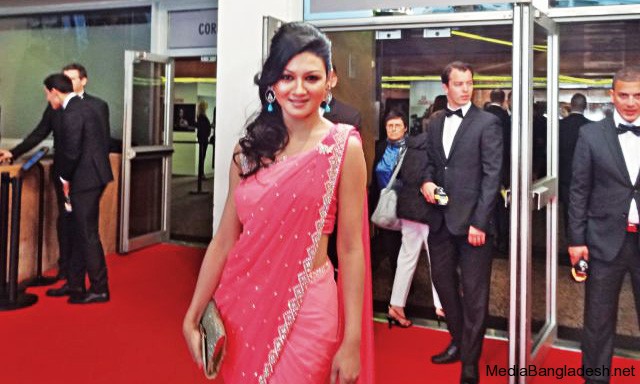 Award-winning Bangladesh Film actress Joya informed,"Many people are doing it wrong for me to be Indian. I have repeatedly told, 'I am Bangladeshi, My country name is Bangladesh'."
The Film Festival started from May 15 to May 26 in France for the 66th time. Cannes Film Festival was founded in 1946 and also known as a "Festival de Cannes". The Cannes International Film Festival is one of the most celebrated and exposed film festivals of the world.
Joya Ahsan at Cannes Film Festival.
Successful Actress of Bangladesh Joya Ahsan.
The Cannes film festival committee invited only most popular Director, Actor, Actress and other important person all over the world. There will be previews latest films of all categories, including documentaries, from every country of the word including Bangladesh.