Asian TV is an Entrainment satellite Television channel in Bangladesh. It is an Entertainment and Business based television channel with the motive of taking Bangladesh's electronic media industry to a new dimension.
Asian TV also highlight the corporate house update on their product or service and make some program with them. It is a Bangla language automated TV channel with hi-tech cameras and the most sophisticated equipmented to provide the best possible viewing pleasure to the people.
Asian Television Bangabandhu 1 Satellite Frequency
Satellite Asian TV : Bangabandhu 1
Orbital Position: 119.1 degree East
Downlink Frequency: 10805 V MHz
Symbol Rate: 3696 KSPS
FEC: 30000, 2/3
Polarization: Horizontal Pole
Video Coding Format: DVB-S2, 8PSK, MPEG-4.
Asian TV Apstar 7 Satellite Frequency
Satellite Name Asian TV: Apstar 7
Orbital Position: 76.5°E degree East
Down link Frequency: 3811 H
Symbol Rate: 3696 KSPS
FEC: 3460, 3/4.
Polarization: Horizontal Pole
Video Coding Format: 8PSK, MPEG-4, DVB-S2.
Address:
Asian Telecast Ltd.
House # 60, Block # A, Road # 1, Niketon, Gulshan-1,
Dhaka, Bangladesh
Chairman:
Al Haj Harun Ur Rashid
Managing Director:
Mizanur Rahman
programme planners:
Shahin Sarker
Iftekhar Chowdhury
Business Editor:
Suniti Kumar Biswas
Head of Communications.
Enayet Ferdous
---
Fequencies Specification:
Satellite: Apstar 7
Position: 76.5'E
Frequency: 4009 MHz C-Band
SR FEC: 30000 5/6
Picture format :MPEG-2
---
Asian TV has its own products like music, social and political programs. Asian TV is popular for news and entertainment, It is broadcasting Asia, Europe, Canada, USA with big fan base.
They have products for followings:
TV Shows
Movies
Serials
SORT film
Action & Adventure
Arts
Business
Comedy
Documentary
Drama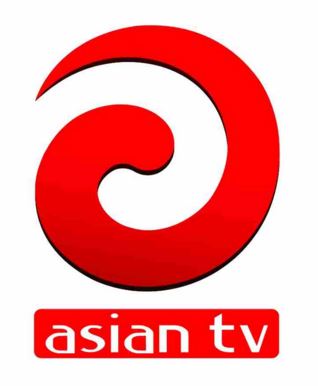 Educational
Events & Specials
Fantasy
Food & Cooking
Game Show
Health & Lifestyle
Kids
Music
News
Reality
Science
Sports
Talk & Interview
Technology
Travel and tourism.