Application to:
Consular Section at Embassy or High Commission.
Application requirements :
(a) Valid passport. (b) 2 completed application forms. (c) 2 (two) passport size photos. (d) Visa Fee. (e) Letter from company or employer or other relevant letters for business and conference trips.
how to get Bangladesh visa?
Types of visa allowed :
Transit : Transit visa is valid for 3 days or less, for only going to another destination through port in Bangladesh to a another country or destination.
On-Arrival : This visa is given at a port of entry. This is different case from not need a Bangladesh visa at all, as the visitor should still get the visa before they want to go through immigration.The citizen of the countries where there is no Bangladesh mission / emgassy,staffs/ officials of the foreign Missions, UN and citizens of United States of America (USA), Canada, Russia, Australia, Japan, New Zealand, China, Singapore, Malaysia, South Korea, UAE, Saudi Arabia -KSA, Kuwait, Qatar, Oman, Bahrain & countries of the Europe may be issued visa on arrival.
Student : Student visa permits to study at a college or university.
Worker : Temporary worker visa is for the employee to work in an organisation or company in Bangladesh.
Spousal visa: This visa is given to the spouse of a resident or Bangladeshi citizen.
Business : To Join any business meeting or conference
Investor visa
Missionary /Tablig Jamat
Diplomatic & official
Media personnel / Journalist
Visa Validity:
Single and Double-entry: 6 months from date of issue.
Multiple-entry: 6-12 months from date of issue and visitor can stay for a maximum of 90 (Ninety) days each visit.
Bangladesh Visa Requirements
Tourist Visa requirements : Travel itinerary and/ or air ticket reservation.
Work visa requirements : Letter of employment from the employer or company in Bangladesh & letter of concurrence from the Ministry, Board of Investment (BOI), Bangladesh Export Processing Zone (BEPZA). The applicant should complete a copy of letter of appointment from the NGO with attestation by the Bangladesh NGO Affairs Bureau, Dhaka. to work with the NGO.
Student visarequirements : Apporval Letter from the concerned educational institution (College / University) duly attested by the Ministry of Education and Certificate of financial guarantee of the student.
Business visarequirements : Letter from the applicant's company or organisation and invitation letter from the host company or organisation in Bangladesh clearly describing the purpose of the visit.
Investor visa requirements : Letter of recommendation from the Bangladesh Ministry of Industries or the Board of Investment (BOI) or Bangladesh Export Processing Zones Authority (BEPZA), Dhaka.
Missionary / Tabliq Jamat visarequirements : Letter of appointment from the religious institution in Bangladesh and "No Objection" from the Bangladesh Ministry of Religious Affairs, Dhaka.
Diplomatic & official visarequirements : Note verbal or Letter from the concerned government office/Mission/
Journalist visarequirements : Letter of request from the print or electronic media or news agency clearly describing the purpose of the visit. Media Persons or Company or Organization requesting for shooting or filming in Bangladesh are required to fill in Form FF-1 and FF-2 and also visa application form.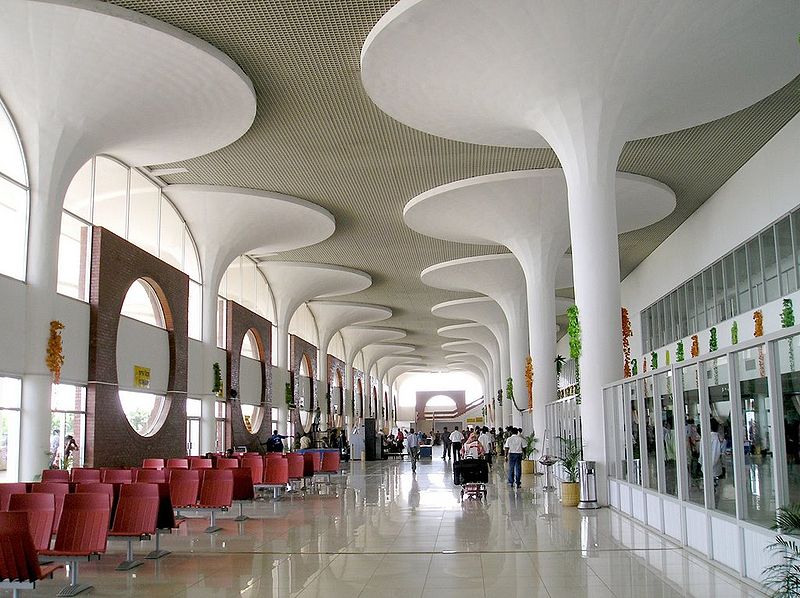 Any Bangladesh nationals or former Bangladesh Nationals who is citizen of Britain do not require visa to visit Bangladesh but they should have stamped 'no visa required for travel to Bangladesh' by the Bangladesh High Commission.
Please also note any foreign visitor overstaying the allotted period may be charged a fine for each day of overstay.
Passports: Passport valid for 3 (three) months after departure required by all
Restricted entry: Bangladesh government refuses admission and transit for the nationals of Israel.
Visa Key points:
Type of Visa
Number of Entries
Visa Validity
Duration of Each Stay in Bangladesh
Date of Entry
Date of Exit
Visa Remarks
Name
Passport Number
Date of Birth
Photo
Date of Issue
Place of Issue
If you want to check latest Bangladesh visa requirements and regulations you can visit the Bangladesh Immigration office or find the Bangladeshi embassy worldwide in your home country to get the visa application and other necessary information. Visa requirements may vary from one country to another country for optionals documents only. And the main requirements are the same for all country or teritory all over the world.
The Embassies & Consular Offices in the respective country are the only accredited Bangladesh Government agencies, who are permitted to grant Bangladeshi visas to foreigner.
Passport and immigration offices in Bangladesh – Dhaka, Chittagong, Rajshahi, Sylhet, Khulna, Barisal and other regional passport offices where you can go for visa.