Super shop or Departmental Stores in Dhaka Bangladesh : Super Market is a special market with different specialty. Super markets are located in special residential area for the high class people. Departmental stores products are sold in very low price. There is not any chance for bargaining for the products.
The products are categorized for in this market. The products are allocated with a highly qualified way. People can collect their product from the place. In the place there is running the self serviced product collection.
The buyers collect the products for their need. The price is placed in the body of all products. The super marketing is being popular nowadays. All standard's people are collecting their needed products from super market. The decoration of the super market is very lucrative. They are well decorated. Although, super market is a place from where anyone can collects his/her products with very short effort.
Departmental Stores in Dhaka
Agora 80, Rifles Square, Road -2, Dhanmondi, Dhaka,Tel: 9665143, Fax: 9886143,
Al-Amin G-12, DCC Market, Gulshan 2, Dhaka, Tel: 8810556
Almas General Stores Road 5, Dhanmondi, Mirpur Road, Dhaka, Tel: 8617085
Bafwa Complex Shaheen College Gate, Dhaka, Tel: 8821151
Banani Supermarket Banani, Dhaka
Dash Department 2, Ishakha Shopping Complex, Kakrail, Dhaka, Tel: 8311904
DCC Market Gulshan-1, Dhaka
Govt. New Market Azimpur, Dhaka
Gulshan Shopping Center Gulshan, Dhaka
Gulshan-2 Municipal Market Gulshan, Dhaka
H.N.P. Family Mart 55, South Avenue, Gulshan-1, Dhaka, Tel: 9883635
JonakiDhaka Sheraton Hotel, Dhaka ?1000,Tel: 8611191, 8613391 Ext-8565
Mina Bazar 719/A, Satmasjid Road, Dhanmondi, Dhaka
Mohakhali Municipal Market Mohakhali, Dhaka
Nahar Departmental Store 26, Sonargaon Road, Hatirpool, Nahar Plaza, Dhaka,Tel: 8611828, 8612146
Nandan Mega Shop NWJ (4), Kemal Ataturk Avenue, Gulshan, Dhaka,Tel: 9862637, 9861603, Dhanmondi, Dhaka, Tel: 8115262
Pacific Super Centre 14, Kakrail, Dhaka-1000, Bangladesh, Tel : 9343031-2 Fax : 88-02-8318610,
Pick & Pay Supermarket A. R. Tower, 24, Kemal Ataturk Avenue,Banani, Dhaka, Tel : 8815783
Plaza Central Plot 22 (2nd Floor), Gulshan Circle -2, Dhaka,Tel: 8815390, 8812391, Fax: 8815390
Shahin Super Market Dhaka Cantonment, Dhaka
Virgin House 50, Road 11, Block C, Banani, Dhaka, Tel: 8812652, 9894654
Shop-N- SaveBid # 11/A, Road # 14/C, Cector 4, Uttara, Dhaka-1230 Tel : 8918083, Fax : 8918488, E-mail : sns[email protected] Branch : Rd#3/A, Plot-55, Dhanmondi, Tel : 8918083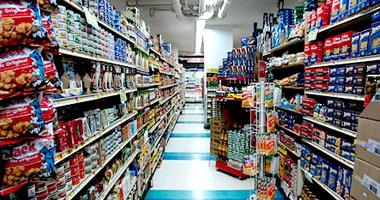 Super market shops are for fish, meat, vegetables, fruits, bakery, grocery, mild, house hold items, cosmetics, show-pieces, cookeries, dry food, fast food, stationary, baby food, sweets, herbal products, etc.
Agora Dhaka
Branches of Agora super shop
Agora in Gulshan Dhaka
Plot 5, CWN (C), Road-37, House 31, RM Center, Gulshan Avenue, Dhaka.
Telephone No: 0088-02-9892974, 9893652
Pink City, Gulshan – Dhaka.
Agora in Mirpur
Plot 4, Block-B, Section II, Zoo Road, Mirpur, Dhaka.
Telephone No: 0088-02-9880316, 8818690, 01713124672
Agora in Dhanmondi
80, Frontier Square (former Rifles Square), Road II, Dhanmondi, Dhaka.
Telephone No: 0088-02-9671046, 8623483
Genetic Plaza, House No. 16, Road No. 7, Dhanmondi, Dhaka.
Telephone No: 0088-02-8150798, 9889103, 01714-037700
Agora in Maghbazar
8, journalist Shahid Selina Parvin Road, gulaphesa Plaza, Moghbazar, Dhaka.
Telephone No: 0088-02-9346359, 93606994
Agora in Shantinagar
31, Siddheswari Road, Shantinagar, Dhaka.
Telephone No: 0088-02-9339913
Agora in Uttara
Plot No. II, Road No. 4, Sector No. 4, Uttara, Dhaka.
Telephone No: 0088-02-02-8920308, 01713124672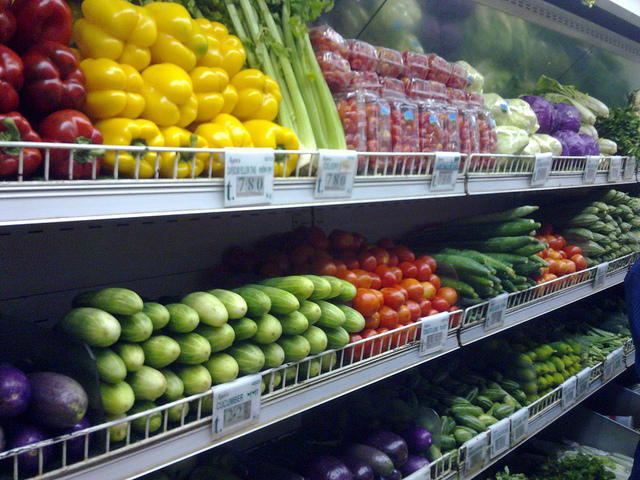 Agora Bangladesh
Agora Bangladesh is a super shop of Rahimafrooz.
Agora bd is a super shop in Bangladesh, Agora has super shop in Dhaka and agora planned to extend super markets in other cities of Bangldesh. Agora recently started ecommerce site also. You can visit agora shop nera your house in Dhaka for fish, meat, vegetables, fruits, bakery, dairy, others products. There are many super shops in Dhaka and other are of the country like almas super shop , banani super market , meena bazar , etc.
Agora shops also provide home delivery services to customer inside Dhaka city. Agora super shop home delivery available from 10am to 8pm.
If any customer find any problem with the product he can return the product to agoa shop by showing his receipt. To return agora products contact within 72 hours of purchase.
Agora ensure computable shopping from its super shops. Customer can carry a trolley to find their essential grocery items from the agora shop, sales representative also provide information about the product if any customer ask. Customer can pay by cash or credit or debit card to buy any product from Agora super shop.