The Business Association in Bangladesh are a group of business men working in the same trade or industry. Trade association basically organized for the advancement of their common interests. The main focus of the all trade associations are collaboration between companies or organizations and try to standardization of those companies. Trade associations might provide certain groups with specific items that they need and it helps to protect the integrity of an industry.
Including public relation, sales development, credit, outputs, and relations with employees, which is biddings its members by its common interests. Most of the trade organizations are set up as a non-profit organization and it create the opportunity for the companies to work together. Almost all the trade associations are involved with publishing official journals including the online publishing.

Bangladesh Garments Manufacturers & Exporters Association (BGMEA)
BTMC Bhaban, 79, Kawran Bazar, Dhaka-1215
Phone: (880-2) 8115597, 8115751
Fax: (880-2) 8113951
E-mail: [email protected]
Web: www.bgmea.com
Deputy Secretary (Public Relations)
Tel: 8115597, 8115751
Fax: 880-2-8113951
Association of Air Cargo Agents of Bangladesh
House 152, Road no. 4, Mohakhali, Dhaka
Phone: (880-2) 9881663-4

Bangladesh Association of Construction Industry (BACI)
ABC House, 5th Floor, 8 Banani C/A
Dhaka 1213.
Phone: 881 8202
Fax: (880-2) 881 4035
Bangladesh Association of Consulting Engineers (BACE)
137 Jahanara Garden, Green Road
Dhaka 1205
Phone: 966 6049
Fax: (880-2) 821 2251
Bangladesh Automobiles Assemblers & Manufacturer Association
Nitol Centre 71,Mohakhali, Dhaka-1000
Phone: 9886854, 9886758
Fax: (880-2) 9883121
Bangladesh Bread, Biscuit & Confectionery Manufacturers Association
62/2, Purana Paltan Lane , Kakrail, Dhaka
Phone: (880-2) 8321064
Bangladesh Cargo Vessel Owners Association
115-23, Motijheel Inner Circular Road , Dhaka-1000
Phone: (880-2) 417606
Bangladesh Cold Storage Association
BCSA Bhaban 38,Purana Paltan Dhaka-1000
Phone: (880-2) 9562932, 9555252, 9554883
Bangladesh Computer Association
House 8/A, Road 14 (New) Sobhanbag, Dhanmondi, Dhaka-1205
Phone: 880 2 9122847
Fax: (880-2) 9122847, 8619844
Bangladesh Corrugated Carton Manufacturers Association
188/1, Motijheel Circular Road , Arambag, Dhaka-1000
Phone: 417396, 832064
Fax: (880-2) 8312574
Bangladesh Drug Shilpa Samiti
Chartered Accountant Bhaban, Kawran Bazar, Dhaka
Phone: (880-2) 317606, 8118098
Bangladesh Electronics Manufacturers Association
Arafat Tower , 94, Malibagh DIT Road Dhaka-1217
Phone: 414300, 8815222
Fax: (880-2) 8312913
Bangladesh Engineering Industry Owners Association
38, Tipu Sultan Road , Dhaka-1000
Phone: 235478, 243182, 2331187, 246789
Bangladesh Finished Leather Products Exporters Association
House 814 (70 New), Road 19 (9/A New) Dhanmondi, Dhaka
Phone: 8115529
Fax: (880-2) 8115529
Bangladesh Frozen Foods Exporters Association
51/1, Inner Circular Road , Dhaka-1000
Phone: 418720, 837531
Fax: (880-2) 8317531
Bangladesh Fruits, Vegetables & Allied Products Exporters Association
Sharif Mansion 56/57, Motijheel C/A, Dhaka
Phone: (880-2) 9560506
Bangladesh Furniture Industry Owners Association
B-72/73, Shopping Centre, Gulshan-1, Dhaka-1212
Phone: 8817703, 8818776
Fax: (880-2) 8818756
Bangladesh G.P & C,I Sheet Manufacturers Association
387, North Tejgaon I/A, Dhaka-1215
Phone: 8117420, 8117795, 8111927
Fax: (880-2) 8118997, 8113417
Bangladesh Handicrafts Manufacturers Exporters Association
13, Gawus Nagar, Dhaka
Phone: (880-2) 8319369
Bangladesh Hosiery Association
Hosiery Bhaban, Hosiery I/A, Sashangaon, Fatulla, Narayanganj
Phone: (880-2) 9711107
Bangladesh Jewelry Manufacturers & Exporters Association
H-101, Mouchak Market, Dhaka-1217
Phone: (880-2) 8321075, 407261
Bangladesh Jute Mills Association
115-120, Motijheel C/A, Dhaka-1000
Phone: 9560071-2, 9566472
Fax: (880-2) 9566472
Bangladesh Jute Products Association
150, Motijheel C/A, Dhaka-1000
Phone: 9551151, 9555558, 9555563
Bangladesh Knitwear Manufacturers & Exporters Association
121, Motijheel C/A, Dhaka-1000
Phone: 9553866, 9553422
Fax: (880-2) 9565435
Bangladesh Marine Fisheries Association
Head Office- Suite no. 10/4, Eastern Plaza Hatirpul, Dhaka
Phone: (880-2) 8616934
Bangladesh Milk Products Manufacturers & Traders Association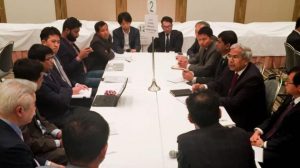 49/1, Lake Circus , Kalabagan, Dhaka
Phone: 8116576
Fax: (880-2) 8116576
Bangladesh Plastic Products Manufacturers Association
5/1, Kamal Dhaha Road , Lalbagh, Dhaka-1211
Phone: 234278, 238999, 238429
Bangladesh Poultry Industries Association
Adamjee Court 115-120, Motijheel C/A, Dhaka
Phone: 9555443
Bangladesh Re-rolling Mills Association
Zahura Mansion, Room 12, Bangla Motor, 28 Kazi Nazrul Islam Avenue, Dhaka
Phone: 504149, 509743
Bangladesh Reshom Industry Owners Association
23, Loknath High School Market, Rajshahi-6000
Phone: 775271, 772739
Bangladesh Ship Beaker's Association
Kabir Super Market 149,Goshaildanga, Agrabad, Chittagong
Phone: (031) 714778
Bangladesh Tanners Association
99, Hazaribagh Tanarybagh Jame Mosque Area, Dhaka-1209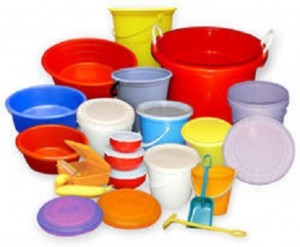 Phone: 500374
Bangladesh Tea Sangsad
Dar-E-Shahidi, 69,Agrabad C/A, P.O. Box 287 , Chittagong
Phone: (031) 502536, 501009
Bangladesh Terry Towel & Linen Manufacturers & Exporters Association
Road 31, House 463 New DOHS, Mohakhali, Dhaka
Phone: 9883850, 9885964, 872161
Fax: (880-2) 9883850
Bangladesh Textile Mills Corporation
Moon Mansion , Block-M 11, Dilkusha C/A, Dhaka-1000
Phone: 9563790, 9552799
Fax: (880-2) 9563320
National Association of Small & Cottage Industries of Bangladesh
Phone: 63/1, Purana Paltan Line, Dhaka-1000
Fax: (880-2) 8412709
Packaging Industries Association of Bangladesh
68, Dilkusha C/A, Dhaka-1000
Phone: 9557270, 955259-2
Fax: (880-2) 9564528
Real Estate & Housing Association of Bangladesh (REHAB)
Eastern Plaza, 9th floor, Room 19, Sonargaon Road, Dhaka
Phone: 244522, 238012
Family Planning Association of Bangladesh
2, Naya Paltan, Dhaka – 1000
PABX: 8319343, 8311423
Editor
Tel: 8319343 7211305
Assistant Director
Tel: 8311423
Fax : 880-2-8313008
DAB (Diabetic Association of Bangladesh) Cardiac Centre
122 Kazi Nazrul Islam Avenue, Dhaka-1000, Tel: 9671141-7, Fax: 9674030
Bangladesh Grocery Business Association(BGBA)
127, Motijheel C/A, 4th floor,
Room No.  505, Dhaka-1000