In the simple word resort is the place which provides a relaxing and pampering experience for the people. The term resort refers to the relaxation and recreation facility by staying in any place where we get all the facility just like any hotels. But the most differentiate things from hotels is it also provide some extra facilities which a hotel does not provide. It is a place for attracting the people or tourists for spend or enjoy their vacation or tourism.The term resort is used also for a self-contained commercial establishment.
Basically there are different types of resorts are available for us. Resorts are provide many opportunity at a single place such as food, drink, lodging , shopping, sports , entertainment and many other facilities. The Walt Disney World resort is the most popular resort in the whole world and it provides the best and modern facility by using of modern technology.
ElengaHouse 6, Road 9, Block-G, Banani, Dhaka,Tel : 9884322, 8813282, Fax : 9881290
Jamuna Resort Ltd20-21, Kawran Bazar (12th Floor), Dhaka Tel: 9133680-2, Fax: 8122980, E-mail: [email protected]
HS Castle & ResortsDhaka-Chittagong Highway, Malibagh, P.O. Barpara Langalbandh, Narayangonj, Tel : 011-851518 Fax : 8313824, E-mail: [email protected]
Siddique & Sons Limited1/1 Pioneer Road, Kakrail, Dhaka, Tel: 9335685 Fax: 8311906, E-mail: [email protected]
Pushpadam8, Zahura Market (1st flr.), Banglamotor Dhaka-1000, Tel : 8631452, 8627820
Meghna Village Resort
Suite No. 512A, Level 5, Ibrahim Mansion
11, Purana ,
Paltan, Dhaka 1100 , Bangladesh
Nilgiri Resort, Bandarban
Nilgiri resort is located 47 km South East of Bandarban city on Chimbuk Range, This resport is 2400 feet high from sea level.
Address:
Building-69/2, Level 4,
Road -7/A, Dhanmondi,
Dhaka-1209-Bangladesh.
Telephone : 00880 2 9122621,02 9146547
Foy's Lake Resort
Foy's Lake Amusement Park is located in the heart of Chittagong, Bangladesh,
Address:
43 No. North Commercial Area, Gulshan 2, Dhaka 1212, Bangladesh
Telephone: 02-8833786,02- 9896482
Fax:008802- 9896482
Chittagong Office :
Telephone: 0088-031-2566080
Fax: 0088-031-659406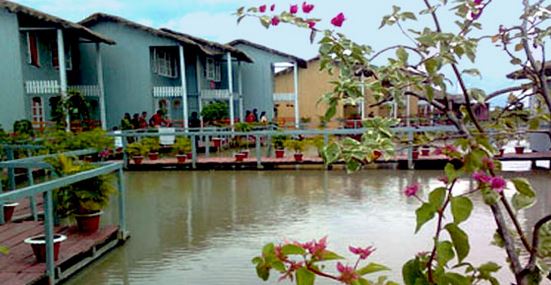 Padma Resort
Dhaka Office : Road no. 28, House no. 380 (Ground Floor),
New DOHS, Mohakhali, Dhaka-1206,Bangladesh.
The Royal Resort
Royal Resort is 150 kilometer from Dhaka city in Dhanbari, Tangail.
Royal Resort address:
145 NO. Begum Rokeya Shoroni
Mirpur, Dhaka-1216, Bangladesh.
Telephone: 008802 901-0924
Rangamati Resort,
Rangamati Resort is located in
Shafifur, Gazipur, Just 50 kilometer from Dhaka city.
Address-
Rangamati Water Front
Concord Tower
Flat no. 602,
113 no. Kazi Nazrul Islam Avenue,
Bangla Motor, Dhaka-1000 Bangladesh
Phone: 02-9341086
Fax:02- 9341078
Zastat Holiday Resort
Zastat holiday resort is a eco-friendly resorts in Bangladesh, located just 25 minutes drive away from Osmani international airport, Sylhet .
Dhaka office:
Lighthouse Group
BDBL Bhaban (6th Floor)
12 No. Kawran Bazar C/A
Dhaka-1215, Bangladesh
Reservation: 008802-818 9777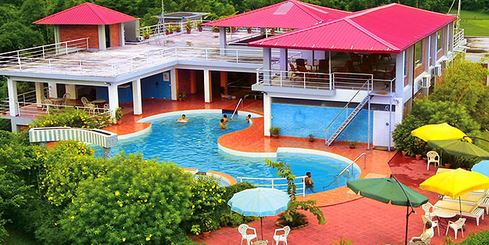 More resorts are :
Tea Resort , Srimangal, Moulvibazar, Bangladesh
Nazimgarh Resorts
Taj Rose Valley Resort
Sea Knight Resort, cox's Bazar
Resort Beach View, Coxs Bazar
Paradise Resort, Cox's Bazar
Panigram Resort, near Sundarbans
Nitol Bay Resort, Cox's Bazar
Mozaffar Garden & Resport , Satkhira, Khulna. Bangladesh
Dream Square Resort, Gazipur
Coral Blue Resort, St. Matin's island
Blue Marine resort, Saint Martin Island, Bangladesh
Services availalble in Resorts :
Air conditioned Rooms available
Colour Disk network TV
Restaurant
Shopping
Healthcare
Saloon
Swimming
Laundry Services
Photography and Video Recording
Musical Events
Cultural program
Play Ground
Horse riding
Transport Facilities
Parking Facilities
Business Center
Gymnasium