Film Director Alamgir Kabir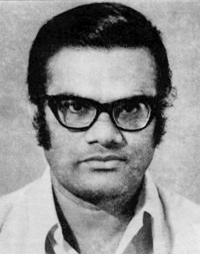 Film maker Alamgir Kabir born on December 26, 1938 in Rangamati. Alamgir Kabir completed his Bachelor degree from Dhaka University and went to England for Engineering degree. He completed training on film history from British Film Institute. Alamgir Kabir took interview of Cuban President Fidel Castro when he was a reporter for the Daily Worker in 1960.
Alamgir Kabir's fimls are Dhire Bahe Meghna in 1973, Rupali Saikate in 1979, Mahanayak in 1985, Mohana in 1982, Parinita in 1984. Liberation Fighter, Amara Dujan, Ek Sagar Rakter Binimoy, Chorasrot, etc.
He received Independence Day Award in 2010. Alamgir Kabir died on January 20, 1989.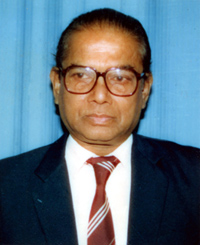 Khan Ataur Rahman born on December 11, 1928 and died on December 1,1997. Khan Ataur Rahman was a Bangladeshi film actor, director, producer, screenplay writer, music composer, and singer. He is mostly famous for his role in the film Jibon Theke Neya released in 1970. In this film, his rendition of the song E Khancha bhangbo ami kemon kore echoed the national psyche on East Pakistan's ongoing disparity and tyranny. He is mostly known as Khan Ata to the mass population of Bangladesh..Biography of
Khan Ataur Rahman
Ehtesham Rahman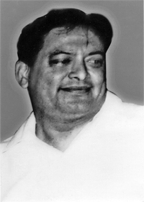 Film director Abu Nor Ehtesham Rahman was born on October 12, 1927. Ehtesham directed first film was 'E Desh Tomar Amar' released on December 25, 1959. He got popularity by this movie. Ehtesham noted films are Rajdhanir Buke in 1960, Chanda in 1962, Chokori in 1962, Natun Sur in 1960, Sagar in 1965, Chand Aor Chandni in 1968, Pitch Dhala Path released in 1970, etc.
Ehtesham died on February 17, 2002.
Writer and Film director Humayun Ahmed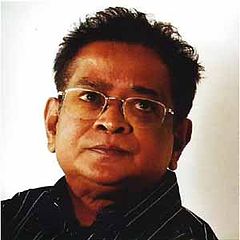 Humayun Ahmed was a popular film director, Bengali writer of fiction and drama. He had a "meteoric rise in Bangla literature" since the publication of his first novel, Nondito Noroke . Being a prolific writer, he has been publishing since the early 1970s. He was formerly a professor of Department of Chemistry at the University of Dhaka, Bangladesh. But now he is a full-time author and movie-maker..
life of Humayun Ahmed
Film Director Jahir Raihan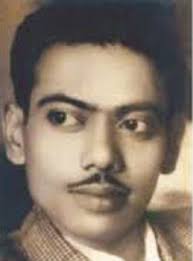 Jahir Raihan was a film director and writer. He made a documentary on Bangladesh genocide named "Stop Genocide" during Liberation War of Bangladesh in 1971.
Jahir Raihan was born on August 19, 1935 in Feni district. He married first film actress Sumita Devi in 1961 then actress Shuchonda in 1968. Shahidullah Kaiser was his brother.
Jahir Raihan movies are Kokhono Asheni, Sonar Kajol, Kancher Deyal, Bahana, Behula, Jibon Theke Neya, Let There Be Light, etc. Documentary film are Stop Genocide, A state is Born, Innocent Millions, etc.
He received Bangla Academy Award in 1972. Jahir Raihan died on January 30, 1972.
Chashi Nazrul Islam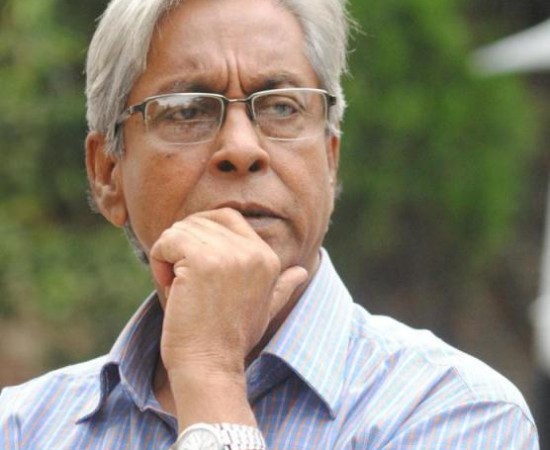 Chashi Nazrul Islam was born on 23 October, 1941 in Bikrampur of Munshiganj. He is director and producer of many success films. Chashi Nazrul Islam started his performing at Radio Pakistan in 1965. He worked as Assistant Director with director Obaidur Rahman. He directed dramas for Radio like "Ramer Sumoti", 'Socrates', 'Sokhina Birongona', etc.
After come back from Liberation war of Bangladesh he made film "Ora Egaro Jon" (Ora 11 Jon). Chachi Nazrul Islam's noted Movies are Bhalo Manus, Sangram, Devdas, Shuva, Lady Smuggler, Mia Bhai, Biraha Betha, Bosona, Padma Meghna Jamuna, Ajker Protibad, Hasan Raja, Megher Pore Megh, Shasti, Drubhatara, etc.
Chachi Nazrul Islam got many awards for his outstanding works in the film industry such as Ekushey Padak in best director category in 2004, Brac Award Best Director award in 2005, National Film Award in Best Director category in 1997, National Film Award in 1997 (Best Director), Jahir Raihan Gold Medal in 1995, etc.
Mostafa Sarwar Farooki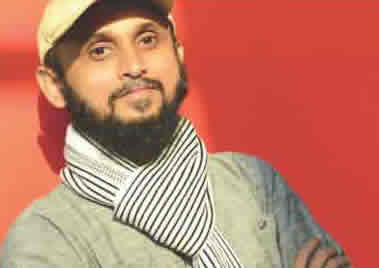 Mostofa Sarwar Farooki born on May 2, 1973 in Dhaka. He is modern and realism film maker and producer in Bangladesh. Mostofa Sarwar Farooki's many films selected for international film festivals and also got award from international film organizations.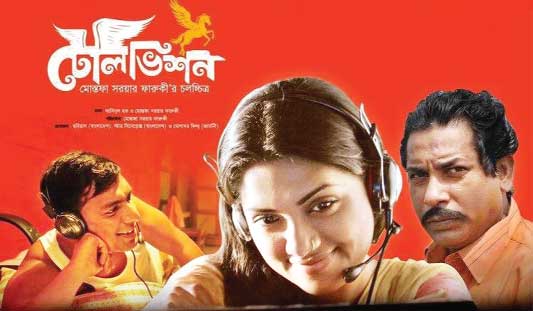 Farooki directed films are Bachelor, Made in Bangladesh, Third Person Singular Number, Television, Chabial, Baba Baba Lage, etc.
Bangla film "Television" was released in 2012 and bagged many national and international awards also nominited and premiered for many internation film festivals.
Tareuq Masud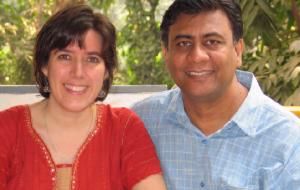 Tarequ
Tareque Masuds' Biography
e Masud (6 December 1956 – 13 August 2011) was an award-winning Bangladeshi independent film director. He was known for directing the
films Muktir Gaan (1995) and Matir Moina (2002), for which he won a number of international awards, including the International Critics' Prize and FIPRESCI Prize for Directors' Fortnight at the 2002 Cannes Film Festival.
He died in a road accident on 13 August, 2011 while returning Dhaka from Manikganj on the Dhaka-Aricha highway after visiting a shooting location.
Kazi Hayat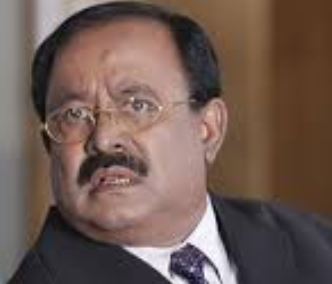 Kazi Hayat is film director of Bangladesh was born in 1974 in Gopalgonj . He is known very much for his porn, hot or adult films in the industry. Kazi Hayat's first film was 'Body Heat' in 1979. Hayat's noted movies are The Father, Ammajan, Itihas, Daye Ke, Dildar Ali, Khonkon Sona, Ain Adalat, Daowa, Trash, Pagli, Raajbari, Love Story, Minister, Kosto, Crodh, Tezi, Panja, Ora Amake bhalo Hote dilona, Pita Putrer Golpo, Abbajan, Kabliwala, Deshpremik, Manik Ratan, Eve Teasing, etc.
Kazi Hayat started his career as an Assistant Director with Alamgir Kabir.