If you want to go any shopping center outside you local shop to buy something you should know holiday of the market.  If you do not know the area weekly holiday schedule you can be reached  there on holiday also.  So you should know the Shopping Center weekly holiday in Dhaka
Mirpur-11 :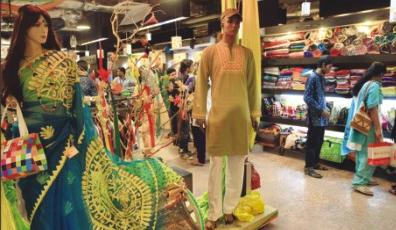 All market: Monday close
Mirpur-10:
Sunday Close: Shah Ali Plaza
Friday Close: Porbota Tower
Mirpur-1:
Saturday Close: Mukti-Joddha super marke
Sunday Close: Capital Tower, Mazar Co-operative, Bagdad Shopping Complex
Monday Close: Mukti Plaza, Shah Ali Shopping Complex
Wednesday Close: Mukto Bangle shopping complex
Kachukhet:
Monday close : All market in Kachukhet area.
Panthopath:
Tuesday Close: Bashundhara city (Wednesday Half )
Dhaka New market off day it happens one day in a week.
New market off day: Tuesday
Tuesday Close: Gausia market, Nilkhet, Chadni chalk
Monday Close: Bakushah market
Elephant road:
Friday close : Alpona Plaza,
Chadni Chawk Market
Farmget:
Sunday close : Farmview super market
Karwan bajar:
Sunday close : Karwan Bajar Market
Mouchak:
Saturday close : Mouchak Market
Jatrabari:
Saturday close : Samad super market
Monday close : Jatrabari taj market
Dhanmondi:
Monday close : Rapa plaza
Tuesday close : Dhanmondi hookers market
Hatir pull:
Monday Close: Eastern Plaz
Baitul mukarram:
Friday close : Baitul Mukarram Market
Friday close : Bongobondhu National stadium market
Gulshan:
Friday close
:
Gulshan north super market
Polton:
Friday close : Polton super market, City Heart Shopping Center
Bongabazar super market:
Friday close : Bongobazar hawkers market, Pir yaminee market
Gulshan-1:
Monday close : Navana Shoopping Center
Shantinagar:
Monday close : Karnophuli Garden City
Malibagh:
Saturday close : Mouchak Market
Ramna:
Fridays close : Ramna Bhadan
Uttara:
Fridays close : Rajluxmi Complex
Moghbazar, Santinagar, Bijoynagar:
Saturday Close: Anarkoli super market, Al-amain super market, Rajlakhkhi complex
Sunday Close: London Plaza
Monday: Kornofule garden city , Chandrima super market, Chishtia market
Fridays close : Vishal Centre, Nur manshion, Polwell super market, Century orchid, Priangon shopping centre, Esha kha shopping complex, Bijoynogor market, Zonaki super market Landmark shopping centre, Nahar plaza, Aysha shopping complex, AB super market, Adorsho Hokers market and kushol centre
Tikatuli:
Sunday close: Rajdhani super market
Golistan:
Friday : Fulbaria city super market, Municiple hokers market