Bangladesh Government unblocked facebook. But restriction will stay on WhatsApp and Viber.  Shahjahan Mahmood, chairman of Bangladesh Telecommunication Regulatory Commission (BTRC) told that they have given directives to all  internet service providers and telecom service providers  to unblock Facebook immediately
The Bangladesh government has blocked Facebook website and voice and video calling apps WhatsApp & Viber in Bangladesh on November 18, 2015.
Tarana Halim State Minister  for Posts and Telecommunications said Proxy ser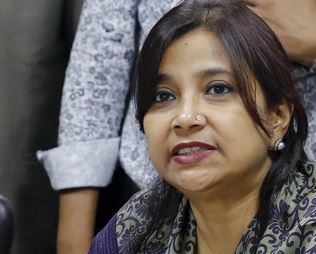 vers to access Facebook will soon be unavailable.
She said Facebook users going to use through proxy servers are violating the law. Tarana Halim said Facebook could not be blocked 100% without shutting down the internet.
Journalist Asked to the Minister when access to the social networking site would be allowed again, she said, "When the home ministry and law-enforcing agencies feel it's safe."
---
Zunaid Ahmed Palak State Minister for Information and Communication Technolog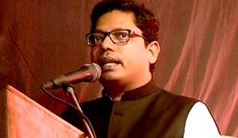 y  has said that Facebook, Viber, WhatsApp  will be opened if  law enforcing agencies give us the "green signal".
"Cyber security is now a serious issue," State Minister said.
The draft of a digital security law is being prepared to prevent cyber crimes, he added.
---
Facebook, Viber and Whatsapp were blocked in the morning after Supreme court announced of verdict maintaining its previous ruling that upheld death penalty (mirttudonddo) to war criminals Salauddin Quader Chowdhury of BNP and Ahsan Mohammad Mojaheed of Jamaat.
WhatsApp Viber in BD Facebook block
Bangladesh Telecommunication Regulatory Commission (BTRC) sent a letter to mobile operators, isp, telephone companies to stop facebook browsing, viber and whatsApp message, voice or video call services immediately.
Touseef Shahriar, BTRC assistant director of Systems and Services Division said in his letter that ""I am directed to instruct you to stop the Facebook, Viber & WhatsApp services (text, voice or video) in your network with immediate effect until further notice".
Facebook users can not open facebook dot com from your home or office after the direction. They found WhatsApp and Viber are out of services from their mobile or computer.
Earlier on November 11, 2015, Prime Minister Sheikh Hasina said in the parliament that "WhatsApp" and "Viber" would be blocked temporarily, when needed, in order to stop militants and prevent terrorist activities in Bangladesh.
She said that Some people are carrying out criminal activities by misusing facebook, viber, whatapps.
Earlier Bangladesh govt. blocked facebook on May 29 2010 after the arrest of a youth for uploading satiric photoshop edited images of some politicians, including the prime minister and the leader of the opposition.
On January 18  2015, BTRC blocked mobile applications Viber, WhatsApp, Tango, Mypeople & Line in Bangladesh for security reasons. These applications were unblocked 4 days later. Eminent citizens said in a rection that blocking a website is not only solution.