Kazi Shahadat Hossain was born  on August 7, 1986, Dhaka.now He is 29 years old.
About his major  teams are Bangladesh, Bangladesh A, Bangladesh Under-19s, Dhaka Division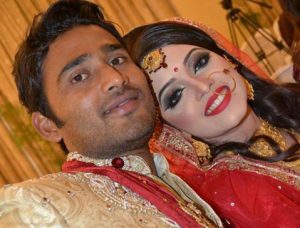 Also known as Rajib
Batting style Right-hand bat
Bowling styleRight-arm medium-fast
---
Shahadat Hossain was discovered during a talent-spotting camp in Narayanganj, and whisked away to the Bangladesh Institute of Sports (BKSP) for refinement. He was picked for the 2004 Under-19 World Cup, where he stood out as a promising fast bowler, and was rapidly called up for Bangladesh A. Shahadat – who's also known as "Rajib" – has all the necessary attributes for a genuine fast bowler. He is tall, comes in off a smooth run-up, and doesn't put unnecessary pressure on his body with a slightly open-chested delivery position. He has a strong frame, and endurance in abundance. He is naturally aggressive – with a characteristic grunt at the delivery stride – and, above everything, has raw pace. His Test debut at Lord's in 2005 was a chastening experience, as he conceded 101 runs in just 12 overs. On the tour to Zimbabwe in July 2006, Hossain became the first Bangladeshi to take a hat-trick in one-day internationals. His 6 for 27 against the South Africa in 2008 is his best Test performance to date.
He has struggled for consistency, especially in ODIs. and of late hasn't been able to cement his place in the side.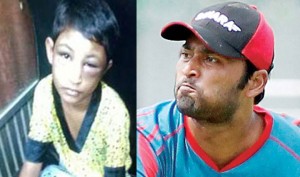 Sahadat Hossain and his wife arrested for  "torture and abuse" of an 11-year-old maid On Sunday 13 September 2015. He  was suspended from all kind of activities of criketing.  Nizamuddin Chowdhury, was declared this