Improve memory Tips : Take a couple of weeks off to rest  to boost your memory and increase your reading capacity. But keep sharp your mind during break or holidays.
Improve memory
– Walk Before your Examination to boost memory and brain power.
– Read loudly instead of Simply Reading to improve memory.
– If you learn something, teach others to test What You Have Learned.
– Try to figure out something with creativity to memorize it.
– Draw diagram of information which will help in the examination center.
– Try to avoid hand writing note, choose computerized papers to read fast.
– Make bigger font if you read at the computer screen.
– Watch a video on the topic to remember key points from the story.
– Do not west times by searching printed books, search Goolge with appropriate keywords.
– Complete a model Test after completion a story to justify your knowledge of key concepts.
– Take study break regularly for 45 to 50 minutes to help brain absorb more information and improve memory.
– Change your mood, join with any discussion, just entertaining.
– Do not stay up all night before your examination.
– Try to discover new methods of studying that help you to learn huge information.
– Use scent or perfume – spraying an unfamiliar scent while you're studying help to improve memory.
– Group studying help you to enhance your learning capacity.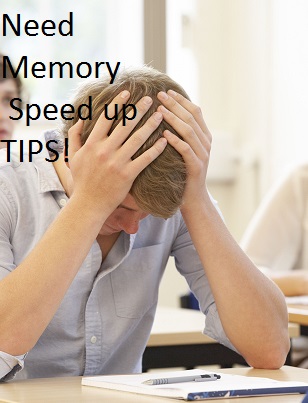 Keep notes on what you have read. It will help you before examination.