The first Bangladesh manufactured family car was designed in Ovoynagar of Jassore district. The car name "Sobari" meaning 'for all'. It was first display at the Bangabandhu International Convention Centre at a Motor Show on April 20, 2014.
Bangladesh Made Car
The Sobari cost is about 6,45,000 taka. Only the the engine was brought from India and all other parts was made locally. The Sobari car looks like to India's Nano Car.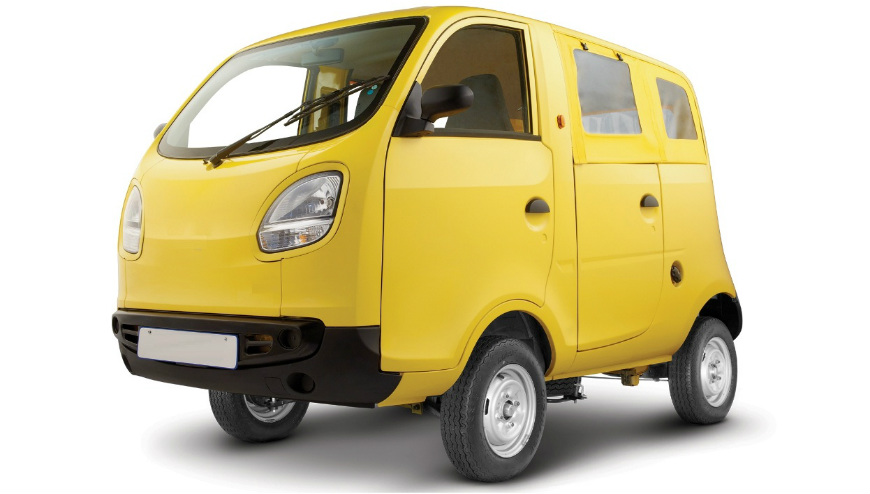 This Sobari can go 35 kilometers with per liter of fuel and high speed of 75 kilometers per hour. Sobari front and back seats designed for 5 persons. All other modern devices installed inside including sound system, LED display, etc.  The marketing manager of Sabari car said if demand of the car increase, it will help to reduced unemployment and possible to export in future.
Locally made Walton motor cycle already got local and international reputation. It is our next step to make a car like Sobari in our country. Big company should invest in the local made Sobari vehicle project. Without recognition by the government or local businessmen this local made Sobari will not have any further modern development and never run this kind of Sobari in the Road. Just can be seen local made Sobari in the Motor Show only. One day local made Sobari will bring foreign currency for us and Many people will get a job in the Made in Bangladesh car project.
The first Bangladesh made in car 'Sobari'. (August 30, 2017) 
Nitol Niloy group has planed to build a factory in Bangladesh to manufacture cars in Bangladesh. In the begining they will start for assembling Tata Nano Cars in Bangladesh before moving to start 'Made in Bangladesh Car' 'Sobari'. Indian Tata Nano will provide technical assistant and financial support for the first car to be build in Bangladesh, According to Nitol Niloy group.
They will manufacture 30% of all components in Bangladesh, the car will be banded as a 'Sobari' means for everyone's.
Sobari price will be 6 lac to 8 lac, undercutting the current tk. 9 lac price of a Nano Car.
Nitor Nikoy Chairman Abdul Matlub Ahmed said, Five years from now, every other car sold will be made in Bangladesh. Sobari could then be exported duty free to 40 countries globally.