Bangladeshi Students' Association in Tokyo Institute of Technology is a non profit organization to help Bangladeshi students for adapting their living in Japan, practise cultures and study in Japan.  It is Non-political student organization. the association is devoted to make the Bangladeshi population at Tokyo Tech, Tokyo, Yokohama, and nearby areas feel like living at home in Bangladesh.
They organize  a wide variety of events and activities through the celebrations of both Bangladeshi and Japanese festivals and volunteer-based services as well. Bangladeshi Students' Association in Tokyo also frequently send contributions for charitable causes to Bangladesh with the help from members, friends and alumni. The members ofBangladeshi Students' Association in Tokyo consist of research students, undergraduates, graduates, postgraduates, postdoctoral fellows, visiting professor and faculty members of Bangladeshi origin in Tokyo Tech and other universities nearby.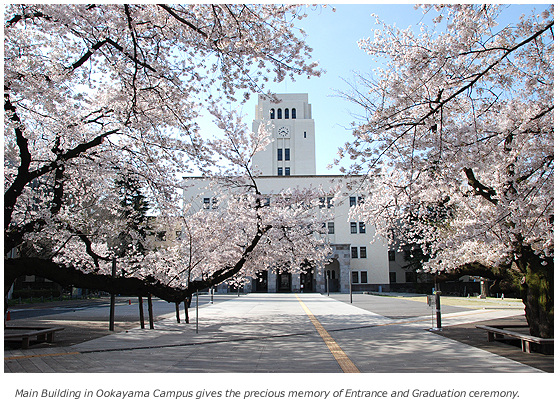 Activities of Bangladeshi Students' Association in Tokyo Institute of Technology
Welcome and Farewell Parties
Sakura Party
Eid Party
Ber B Q Party
Social Responsibility
Visit Bangladeshi Students' Association

The nearest international Airport from Tokyo Tech is "NARITA E NARITA has two terminals- Terminal-1 and Terminal-2. What ever the Terminal is, you can come to Tokyo Tech by any of the following public transports:
By Bus:
You can go to the Association by bus from the airport. You can take the Limousine Bus directed for TAMA-PLAZA from any of the terminals bus stop by purchasing ticket from the Limousine counter situated just infront of the Arrival gates. The price of the ticket is almost 3000 yen. The tour will take more than 2 hours to reach TAMA PLAZA station. From Tama Plaza train station (Denentoshi Line, Tokyu Metropolition), you can take the train bound for Chuorinkan to reach SUZUKAKEDAI (suzukakedai campus), FUJIGAOKA (Umegaoka Dormitory), AOBADAI (Shofu Dormitory), NAGATSUTA (Nagatsuta House). Take the train bound for Futakotamagawa (Denentoshi Line, Tokyu Metro) and change in Futakotamagawa station to Oimachi line to reach Ookayama station (Ookayama Campus). The train fair will cost within 300 yen to any of the above mentioned directions.
Tips for Student to Japan:
If you stay in the dormitory (Shofu Dormitory, Umegaoka Dormitory, Nagatsuta House, and International House) from the first day in Japan, they will provide you  a furnished room with kitchen and laundry facilities, so you need not to bring any of those related stuffs.
If you like you can bring Bangladeshi spices and traditional clothing (lungi, genji, sliper). Its better to purchase the winter, casual, formal clothing from Market in Japan. You can bring very much related books of your research but it is mentioned that all the books are available in the library and in the laboratory here. Grocery itmes, meet, vegetables, rice are available here with good taste.
Tokyo Institute of Technology address:
2 Chome-12-1 Ookayama, Meguro, Tokyo 152-8550, Japan
Abdul Wahab Khan
Doctoral Student Microbiology
ANO Lab, Environmental Chemistry and Engineering,
Interdisciplinary Graduate School of Science and Engineering
wahabbt[at]yahoo.com
Md. Emdadul Haque
Doctoral Student
Autonomous Decentralized System
Mori Lab,Computer Science,
Graduate School of Information Science and Engineering
emdad_74[at]yahoo.com