Bangladesh Betar
This is state own station founded in August 26, 1927. But Transmission started December 6, 1939. On March 26, 1971, the radio was relocated to Chittagong as Radio Pakistan and was used to transmit Bangladesh independence declaration.

121 Kazi Nazrul Islam Avenue, Shahbagh of Dhaka, Post Code: 1000
PABX: 8115079, 8115072, 8115036
Fax: 880-2-8612021,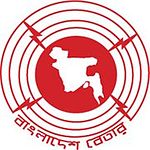 Director General
Telephone no: 008802 8615294 9344645

Deputy Director General (Prog.)
Telephone no: 88-02 8614941 8322892

Deputy Director General (News)
Telephone no: 88-02-8674943

Chief Engineer
Phone: 88-02-8118734

Director (Admin & Finance)
Phone: 88-02-8626254

National Broadcasting House
Bangladesh Betar, Agargaon, Dhaka
PABX: 9115026-7,
Fax: 880-2-8117850

FM stations of Bangladesh Betar frequency:

Dhaka-ka : Frequency: 693khz, 432.90 meter
Dhaka-kha: Fequency: 630khz, 476.19 meter
Dhaka-ga: Fequency: 1170khz, 256.41 meter
Chittagong: Fequency: 873khz, 343.64meter
Rajshahi: fequency: 1080khz, 277.77meter
Barisal: Feq: 1287khz, 233.10meter
Rangpur: 1053khz and 284.90meter
Sylhet: 963khz, 311.52meter
Comilla: 1413khz, 212.31meter
available online streaming also.
---
Radio Today

This is the first FM radio in Bangladesh started in 2006. It coverage are Dhaka, Cox's Bazar, Chittagong, sylhet, Bogra, Khulna. Pprograms are Comedy drama, movie masti, Ek Diner RJ, Thursday Night Saga, FM Mama, Gaan Buzz, Better Health better Life, News updates, traffic news of Dhaka, etc. It also broadcast online programs.
Frequency :
Frequency - 89.6 FM

Address: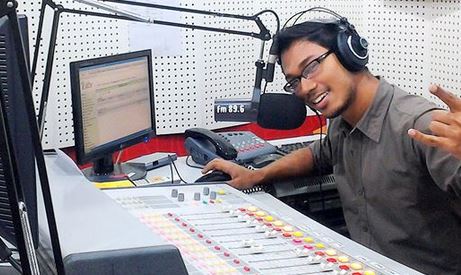 Awal Centre (13th and 19th Floor), 34, Kamal Ataturk Avenue,
Banani Dhaka-1213
Bangladesh

Telephone no: 008802-982 0370 - 4
News: 00880-2982 1027
Fax: 008802-982 1486

Managing Director
Rafiqul Haque

Executive Director
Shakil Monzur

» Online Radio Today News
---
Radio Foorti
FM Radio Foorti was started on air broadcastin on 21 September, 2006. Radio Foorti slogan is "Dont stop the foorti". Available in Dhaka, Chittagong, Sylhet, Rajshahi, Khulna, Barisal, Mymensingh, Cox's Bazar. MGH group is owner of this station. Beside FM broadcasting Radio Foorti available online base website for worldwide Bangladeshi.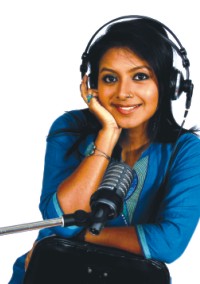 FM Frequency of Foorti
Frequency - 88.0 FM
Foorti Address:
12-14 Landmark Building
Gulshan 2, Dhaka 1212
TelePhone: 0088 02883 5747
Fax: 0088 02 883 5746

Producer
Shahidur Rahman Tareq

Producre
Daniel Afzalur Rahman
Listen Radio foorti from shortwave or visit this FM Radio website to listen online broadcasting live from anywhere of the world : www.radiofoorti.fm

---
Dhaka FM
Dhaka FM started broadcasting in the year 2009. Dhaka FM is also 24 hours FM station that slogan is "my city my tune"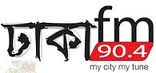 Dhaka FM broadcasting many scheduled programs for City dwellers and online listeners like Wake up Bangladesh, Canteen, My city my tune, Nonstop music, Fligh Number, Aaj Amader Chuti, Cut Uncut, Religious Hour, Rongin Dhaka, News update and more..
Coverage area : Dhaka, Narangonj, Gazipur, Tangail, Manikgonj, Faridpur, Narsingdi, Shariatpur.
Dhaka FM Fequency: 90.4 mgz
Contact: Phone: 00880-2-8819252. Fax: 0088-02-8819221
Dhaka FM online streaming website : www.dhakafm904.com
---
Radio Metrowave
FM Radio Metrowave also broadcasting many programs for City people and online listener.

Metrowave Contact Point:
Erectors House (9th floor), 18 Kemal Ataturk Avenue,
Banani, Dhaka 1213
Phone: 9881131, 9884080, Fax: 880-2-9885482

Online Metrowave link : www.metrowave-bd.com
Managing Director
Emran Mahmud
Telephone no: 9884080, 9881131
Program Officer(News & Information)
Saleh Imran
Telephone no: 9884080, 9881131
Program Officer(News & Entertainment)
Ershadul Hamid Pavel
Telephone no: 9884080, 9881131
---
Radio Amar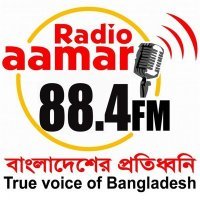 Radio Aamar also FM staion in Bangladesh. Radio Aamar started on 11 December, 2007. The FM Radio Amar is a music station. FM and online music Programs are Bangla song, English song, Band songs, Traffic update, news and share market updates every hour of the day.
Technical Frequency
Frequency - FM 88.4

Aamar Address:
Silver Tower, 12 floor, 52 no. Gulshan Avenue, Gulshan 1, Dhaka, Bangladesh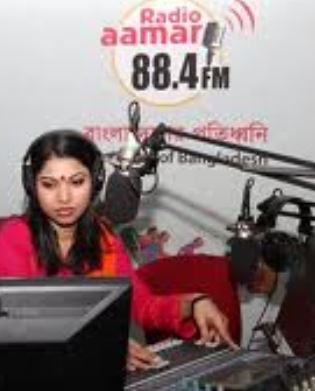 Uniwave Broadcasting Limited
tele : 02-9861133, 02-9882837, 02-9893899 (News),
Fax : 008802-9888641
FM Radio Aamar online streaming link : www.radioaamar.com


---
Another FM station in Bangladesh broadcasting in Dhaka city and online also available.

Technical Specification
Frequency - 90.0 FM
---
ABC Bangladesh FM
Popular FM station ' ABC Radio ' started transmition on January 07, 2009. ABC Radio is 24 hours FM shortwave station base Dhaka, Bangladesh. List of Programs of ABC Radio are News update, traffic updates, stock market news, weather, entertainment, live show, celebrity talkshow and more.
ABC available in Dhaka, Chittagong, Narayanganj

, Gazipur, Narsingdi, Shariatpur, Faridpur, Cox's Bazar, Bandarban, Khagrachhari, Rangamati, Feni, Noakhali, Madaripur,Manikganj and online Radio of ABC is available for worldwide listeners.

Frequency Specification
Frequency - 89.2 FM
Contact Address:
Transcom Group
Dhaka Trade Center
99 no. Kazi Nazrul Islam Avenue
Kawran Bazar
Dhaka, Bangladesh

Phone: 88 02 814 2 038, +88 02 8189307-10, +88 01711 89 2 892
FAx No. 008802-9128141

» Listen ABC Radio News online programs : www.abcradiobd.fm
---
Asian Radio
Online and FM

Address: Ka /34 no. Daroga Barir Mor, Dokkhin Badda
Fequency FM 90.8.
---
Peoples Radio
Online station

Address: 41 no. Shamsuddin Mansion (5th Floor), Gulshan-2, Dhaka-1212,
tele phone: 0088 02 9890952

Fequency: 91.6 FM
---
Radio Shadhin
FM and Online
Radio Shadhin is also FM station in Bangladesh. Music, News update, Interview and other programs presented by RJ of Radio Shadhin really interesting. Do not miss to listen from your Mobile handset or Radio set, just tune to 92.4 Fm to listen Shadhin with freedom.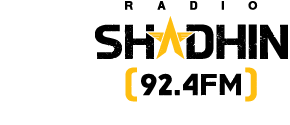 Address:
Asiatic Center, House no. 63, Road No. 7B, Block-H, Banani-1213, Bangladesh
Fequency of Radio Shadhin : 92.4 fm
Visit this website to listen online Rado Shadhin : www.radioshadhin.fm
---
Radio Bhumi
Online and FM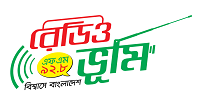 Fequency: FM 92.8
Programs: ek cup Gaan, Road Number 92/8, Gaaner Dupur, Ghore Baire, Gaane Gaane Shokal and online broadcasting available.
Addrss: 40 No. Shahid Tajuddin Ahmed Sarani, Tejgaon Industrial area Dhaka1208

telePhone : 0088 01191 928928
---
City FM

City FM is an online and FM Radio station in Bangladesh. City FM started transmission on March 23, 2013. It is a private Station in Bangladesh. City FM 96.0 was launched on April 03, 2013 . It coverage network available in Dhaka. Listen latest music collections City FM with requested Bangla songs by listeners. City FM also broadcasting news and other programs online streaming also.


City FM Fequency: 96.0

Address: House No. 52/1, Road No. 52, New Eskaton Radd, Dhaka-1000

tel: 00880 293 418-289
---
Color's Radio
Private 24 hours station online in Bangladesh.
Fequency: 101.6 FM
Address: Dhaka, Bangladesh
---
Online Radio Station in Bangladesh list
RADIO METRO F.M
First Bangladeshi full FD online music station started in 2007.
---
Radio Boss 24
Live station broadcasting from Dhaka and available streaming online for global listener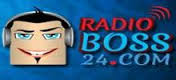 Programs: Rock Bankd, Adda & Gaan, Ekaki Bikel ar Gaan, International Songs
DJ mixed, Best night, Folk songs, Nishachor, Valolagar gaan Valobasar gaan

Address: House No. 01, Road No. 02, Sector - 11, Uttara Model Town, Dhaka-1230 Bangladesh
telePhone : 0088 02-8991451
---
Radio 2fun
Radio2fun is an internet online base station in Bangladesh started in 2009. Radio2fun office in Dhaka and available online 24 hours for all over the world listeners.


Programs list of online Radio2fun : Music Unlimitd Hour, City of Sun shine, Star Shur, Icheghuri, 2fun Exclusive, Tune Dhamaka, Station Hits, Nishachar and more..
Address: House no. 46, Road no. 02, Rampura, Dhaka, Bangladesh
Telephone: 0088 02 9123925
Listen online Radio2fun at www.radio2fun.com
---
Radio Tolpar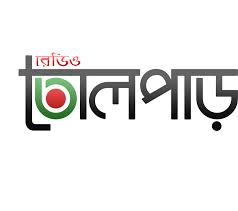 Tolpar is online station in Bangladesh. Its started in 2012 from Sydney, Australia.
Programs: Currency update, Desh bidesher khabor, Sports News, Health, Tolpar Ranna
Mobile: 008801711878787
---
Radio Alibaba
Alibaba is an Online streaming station center in Bangladesh was started in 2013.
---
Radio Chowa
Radio Chowa is an Internet base online station broadcasting from Bangladesh. It is Bangla music station.
---
Radio HoiChoi
HoiChoi is another online streaming station in Bangladesh. HoiChoi started jouney in July 01 2012.
---
Online Radio in Bangladesh
Bangla Radio 24 online Radio
Go to the link to listen online programs : www.banglaradio24.com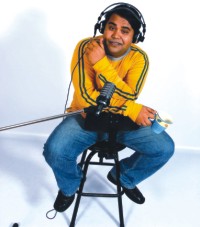 Radiovoice24 internet base radio
Visit the link to listen online programs :www.radiovoice24.com

Bhoot FM - online
Bhoot FM online programs : www.bhoot-fm.com

Online Radio Goongoon online
Go to the link to listen online programs :www.radiogoongoon.com

Radio Swades online
Visit website to listen online programs : www.radioswadesh.net

Radio Shadhin Desh online
Go to the link to listen online programs :www.radioshadhindesh.com


Bangla Radio 24 online
Go to the link to listen online music and news: www.banglaradio24.com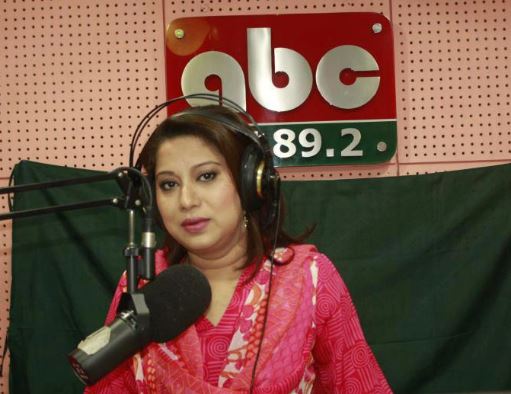 ---
Foreign Radio stations in Bangladesh
Nur Tower (14th Floor), 73 Sonargaon Rd, Dhaka, Post code: 1215
Phone : 8651651, Fax : 880-2-8651660,
Website: www.bbc.co.uk/banglai
Bangladesh Correspondent
Roland Buerk
Telephone no: 8651651 Mobile: 011-852681
Correspondent
Qadir Kollol
Telephone no: 02-8651651 Mobile: 0171-520478

Waliur Rahman Miraj
Telephone no: 02-8651651 011-807427, 0173-003956
---
Voice Of America (VOA Bangla)
Bangladesh Correspondent
Motior Rahman Chowdhury
Telephone no: 02-9661122, 02-8611690

Amir Khosru
Telephone no: 02-7122660 8310020, Mobile: 011-863232
---

Radio Veritas Asia
Bani Deepti, 61/1, Subash Bose Avenue,
Laxmi Bazar, Dhaka- 1100
Bureau Chief
Fr. Kamal Corraiya
Telephone no: 7113885 0171-591347
Producer/ Bangladesh Correspondent
Shaiful Alam Sabuj
Telephone no: 7113885 0172-822444
---
There are many community radios in Bangladesh. The Bangladesh NGOs Netw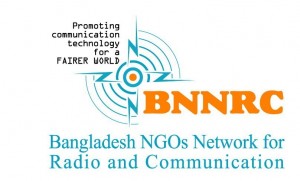 ork and Communication (BNNRC) promoting advocacy to the government in relation to community station with other organizations.

List of Community station in Bangladesh: Sagar Giri 99.2, Nalta 99.2 (Satkhira) , Mukti 99.2 (Bogra), Pollikontho 99.2 Brac (Moulovi Bazar), Radiahananda 98.8 (chaipai Nababgonj), Padma 99.2 (Rajshahi), Jhinuk 99.2 (Jhinaidah), Bikrampur 99.2 (Munshiganj), Lokbetar 99.2 (Barguna sadar), Chilmari 99.2 (Kurigram), Sundarban 98.8 (khulna), Naf 99.2 (Cox's Bazar), Rural Radio 98.8 (Barguna), Sagar Dheep (Noakhali) Radio Coast (Bhola)