Bishwa Ijtema of Tablig Jammat will be held on January 6, 7 and 8, 2016 in Gazipur, Bangladesh.  Akehri munajat will be on Friday before Jumma prayer.
2nd Tablig Jammat Ijtema date: January 13, 14 and 15, 2016;
Ijtema is an Islamic conference or congregation which was started in 1946. Biswa Ijtema is organizing in an open place near Turag river in Gazipur, Bangladesh is the largest muslim congreagation after Hajj. People of Bangladesh and all over the world come to Biswa Ijtema to offer their prayer and discussion on Islam and seeking pardon of the almighty Allah every year.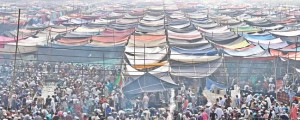 Ijtema is the 2nd largest gathering of Muslims after Hajj, started on 24 January 2014 on the bank of the river Turag in Tongi, Gazipur of Bangladesh with the participation of millions of devotees from home and abroad to seek divine blessings of the Almighty Allah.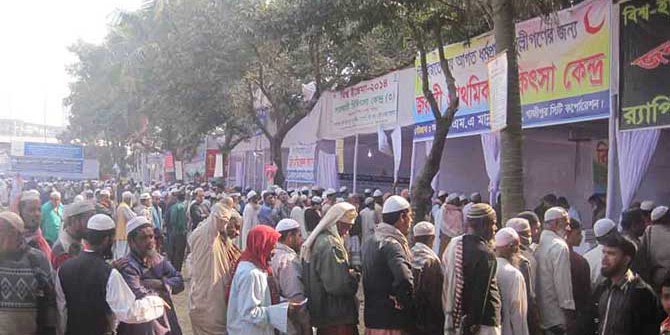 Tablique Jamaat has been organizing the Biswa Ijtema, also called the World Muslims' Congregation, every year since 1946.
This year, the first phase of Ijtema will conclude with Akheri Munajat (final prayers) on January 26, 2014.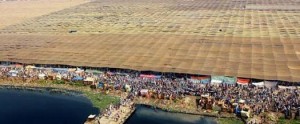 People from 32 districts of Bangladesh and morethan 7,000 devotees from 20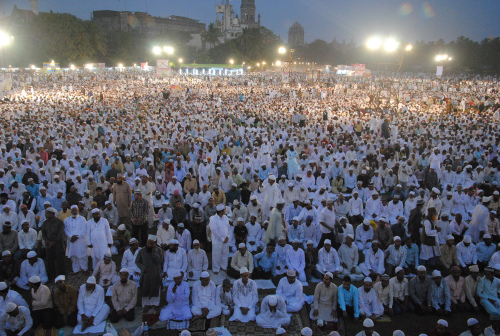 countries including Pakistan, India, Qatar, Australia, Denmark, Germany and are participating in the first phase.
Devotees from the other districts of Bangladesh will participate in the 2nd phase of Ijtema that will be held from January 31 to February 2, 2014.
Hundred women from different districts rented houses adjacent to the Ijtema ground to listen to the sermons.
Dowry-free mass wedding held every year in the bishwa ijtema as traditionally. On January 25, 2014,  100 dowry free mass wedding held after Asr prayers, Maulana Zubayerul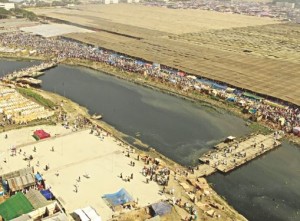 Hassan of Delhi Tablique Jamaat Chief  conducted the mass wedding ceremony.
A 5-layer security system by over 20,000 police and plainclothes members of police, Rab and intelligence agencies is in place at the Ijtema ground to take action immediately.
Thousands of volunteers are also serving the devotees round the clock.
Different organization providing free medical  assistance to devotees round the clock in Ijtema field.