Fruits of Bangladesh: Bangladesh enjoys generally a sub-tropical monsoon climate. There are three distinct seasons in Bangladesh. Winter from November to February a cool temperature (12 – 28 °C)

and little or no precipitation prevails. Summer continues from March to May with a little rainfall with temperatures as high as 40°C. The monsoon prevails from June to October having high rainfall, humidity and temperatures from 25 – 35 °C. The average precipitation per year varies among the regions from 1194-3454 mm.
A tropical location, lush greenery, moisture-rich loamy soil and production-friendly climate-all these make Bangladesh one of the notable growers of a vast range of fruits.
Fruits of Bangladesh
More than 60 varieties of fruits are being grown in Bangladesh. Major fruits include mango, banana, papaya, jackfruit, pineapple, guava, litchi, Pomelo, lemon etc. Banana constitutes over 40% of the total fruit production in Bangladesh.
Most of these fruits perishable in nature with high nutritional value – are available during the respective season of production.
Summer Fruits in Bangladesh
Among summer fruits are mango, jackfruit, litchi, banana, pineapple, watermelon, guava, lemon, star fruit, honeydew etc. are available between May and July. Quality and varieties of Mangoes produce in Rajshahi and Dinajpur.

So, it is no surprise that summer in Bangladesh is called season of fruits specially for mango, jackfruit, lichi and jam (blackberry)the popular crowd favourites. In taste, flavour and texture, scores of most these fruits in Bangladesh are higher than similar fruits in other countries. One needs not to be an expert to feel this difference. Visitors to Bangladesh may just taste any of the fruits and judge for themselves.
Winter Fruits in Bangladesh
Winter fruits are Oranges, Hog-plums ( Amra ), Pomelo ( Jambura ), etc. Orange grows in Sylhet and Chittagon. Plums grows in Barisal mainly and Noakhali, Laxmipur, Norsindi, Gazipur also.

All season fruits in Bangladesh
Lime, Banana, papaya are all season fruits available throughout the year every where of Bangladesh.
Annual fruits Production in Bangladesh
There are very few industries for processing of fruits in Bangladesh . The annual requirement of fruits in the country is over 60, 00,000 metric tons. But current production is only around 15, 00,000 metric tons, leaving the country highly deficient in fruits production.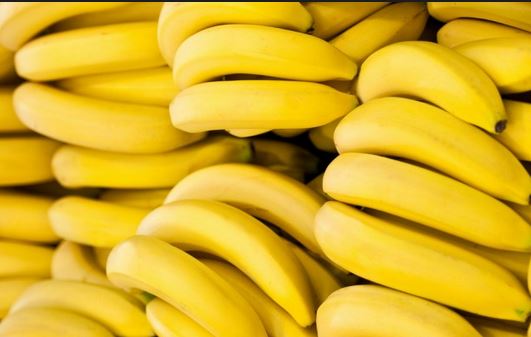 According to statistics complied few years ago production of varieties of fruits in Bangladesh is as follows:
Banana- around 6,40,000 metric ton. Mango-around 1,90,000 metric tons. Pineapple- around 1, 50,000 metric tons. Jackfruit- around 2,70,000 metric tons. Papaya- around 50,000 metric tons. Melon- around 1,10,000 metric tons. Litchi- around 13,000 metric tons. Guava- around 50,000 metric tons. Ber- around 16,000 metric tons. Orange- around1,000 metric tons. Pomelo- around 15,000 metric tons. Lime & Lemon- around 13,000 metric tons. Other fruit- around 22,000 metric tons.
Bangladesh is endowed with favourable soil and climate for cultivation of many horticultural crops yet total production far less than enough. One of the reasons for low production, despite vary favorable climatic condition, is the absence of commercial cultivation of fruits. In the rural areas of the country, the farmers in addition to other food and commercial crops are also the growers of fruits.

In addition to better taste, flavour and texture, the fruits of Bangladesh have another attractive plus point most of these are organic. Amid growing concern about use of chemical fertilizers in growing food crops, fruits and vegetables and its possible bad effect on the consumer, Bangladesh fruits can certainly claim to be all natural.

List of notable fruits, their local and English names and growing seasons are as follows:
Here the list of fruits in Bangladesh. In Bangladesh, varieties of fruits come in the different season.
The list of fruits in Bangladesh
Export Quality fruits of Bangladesh
1. Aam ( Mango ) – May-September.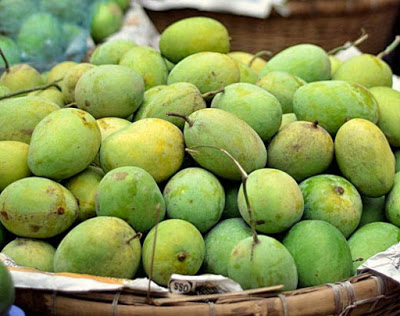 2. Kathal (Jackfruits) – April – October.
3. Lichu (Lychee/Litchee) – June – July.
4. Jam ( Berry ) – May – June.
5. Kala ( Banana – All season.
6. Boroi ( Berr / Jujubi )- November-February.
7. Ata ( Cherimoya ) – March-May.
8. Gab ( Sharonfruit ) -April-June.
9. Amra ( Golden Apple ) – April-October.
10. Jambura /Batabilebu (Shaddoc / Pummelo ) – April-October.
11. Jamrul (Rose Apple) April – October.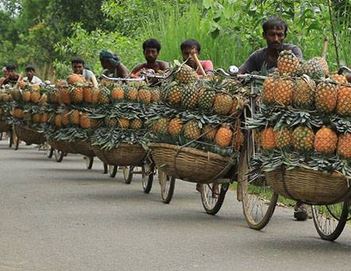 12. Kaggji Lebu ( Lime )- All seasons.
13. Kamranga ( Carambola / Star fruit )- April-October.
14. Lebu ( Lemon )- April-October.
15. Safeda ( Sapodila / Sapota/Chico )- April – October.
16. Kul / Boroj (Plum / Jujubi )- November-February.
17. Latka ( Longan )- April-October.
18. Amloki ( Embica )- July-October.
19. Pani phal ( Water chestnut ) – April-October.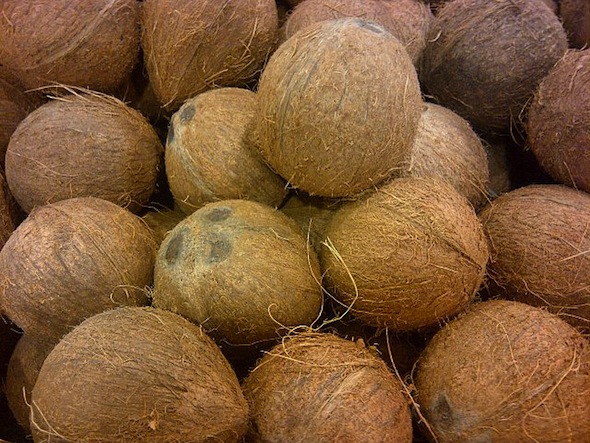 20. Peara ( Gauva ) – All season.
21. Jalpai ( Olive )- November-February.
22. Sharifa ( Atemoya) – August-December.
23. Tal ( Mangoesteen / Plam)- April-October.
24. Bel (Wood Apple).
25. Kad Bel.
26. Bangi fruits – April – May
27. Water Melon – April – May