A large majority of 98% of the people of Bangladesh are speaking in Bangla (Bengali). Bangladesh is one of the largest Muslim countries in the world. 89.5 percent of Bangladesh people are Muslims, Hindu 9.5% and 1% other religions including Buddhism and Christianity.
There are about a 1 million of other tribes including Chakma people are living in Chittagong Hill Tracks, Mymensing, Sylhet and Rajshahi area and half million Bihari people living in Dhaka. These Tribes people skeaks Tibeto-Burman Languages and most of them Buddist. Estimated total population the country was 163,654,860 on July 2013 and
2.28% of total world people living in Bangladsh. Bangladesh is the 7th largest populous country of the world.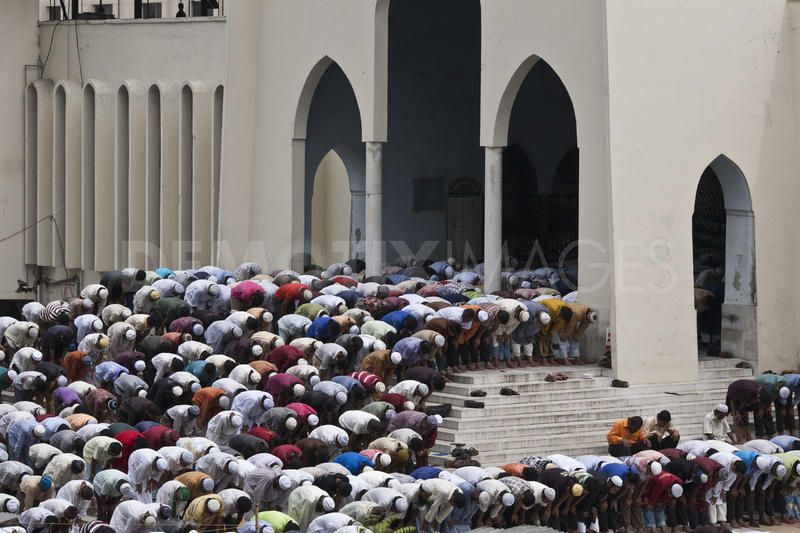 The people of Bangladesh is almost evenly distributed throughout in 64 districts except three Hill Tracts districts which are rather inhabited. The eastern districts have a slightly higher density than the western region.
There are Four City Corporation, 119 municipalities in Bangladesh. The level of urbanization is about 25%. 80 percent people of total population are living in the villages. The capital city of Bangladesh has about 12 million people.
Half million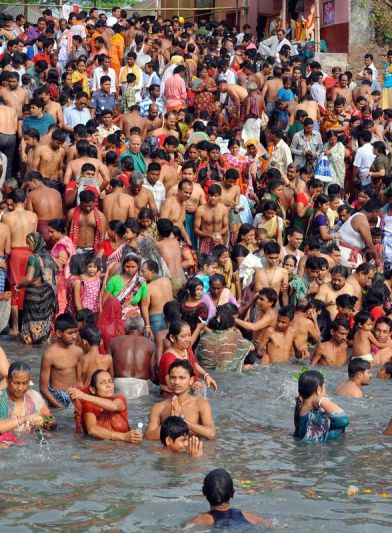 Biharis people are urdu-spaking came from Bihar and other parts of northern India as Muslim refugees. Biharies were around 600,000 by the end of 1980s. Biharis were afraid for their past behavior as they dominated social life of Bangladesh people during Pakistan era. The Bihari population never tried to be a pure Bengali. Still they speaking Urdu and practice their lifestyle instead of Bangladeshi lifestyle.
Tribal population of Bangladesh consists of about 1 million and just below 1% of total population. Most of tribal people are Sino-Tibetan descent and has behavior of distinctive Mongoloid. These population maintain different traditional festival; marriage, birth and death, food and other social customs from other people of Bangladesh. The 4 largest tribes in Bangladesh are the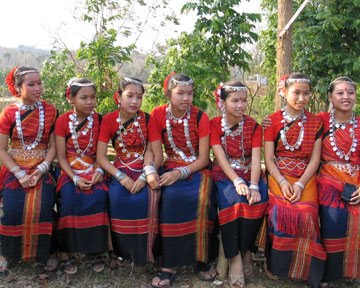 Marmas (or Maghs), Chakmas, Tipperas (or Tipras), and Mros (or Moorangs).
The annual growth rate of the population has come down to 1.75 percent with the acceptance of family planning practices. The birth rate per 1000 population is 25.6 and the death rate is 8.1. Life expectancy of Bangladeshi people at 65 years. There are 800 people living in per square kilometers.
About 45% of the people are literate of those about 5
million having SSC (secondary school certificate) passed & more than 3 million are graduates. Enrollment of primary school has incressed to 86% and the secondary school enrollment to 33%. Food for education program to intensify promotion of compulsory primary education has give excellent result in the recent years.
Bangladeshi people living outside of the country
Bangladeshi people living in many region of the world like Europe, North America, Middle East, South-East Asia.
Bangladeshi people living in Saudi Arabia (KSA) – 10,00,000
United Arab Emirates (UAE) – 1,09,000
Bangladeshi in United Kingdom (UK) – 5,00,000
Bangladeshi in Malaysia – 4,00,000
Bangladeshi People living in Kuwait – 1,50,000
Bangladeshi in United States – 1,43,619
South Korea – 1,30,000
Bangladeshi people in Bahrain – 1,20,000
BD People in Oman – 1,15,000
Bangladeshi in Australia – 52,920
Bangladeshi in Canada – 24,595
Bangladeshi in Italy – 35,000
Bangladeshi living in Nepal – 23,000
Bangladeshi people living Japan – 11,000
Achievements of Bangaldeshi people
From the British Colonial Period to today's Bangladesh many Bangladeshi led the nation and bring frame for the country in many ways as Politician, Scientist, Engineer, Litterateur, Media Personality, Economist, Journalist, Intellectualist, Diplomats, Religious Personality, Cricketer and other sports personality and more. Quality of this population cannot express within few words like intelligent, hard laborer, challenging minded, learning, competitive, etc. Though population of Bangladesh is very higher than its total areas, Bangladeshi can be used as source of manpower to earn foreign currency as well as development of the country.
Heroes sacrificed their life for the nation but nation can gives heart only. We remember all national heroes from the core of our heart. We pray for them, we proud for them as we are Bangladeshi.

AK Fazlul Huq
Hoseyn Shaheed Suhrawardy
Muhammad Ali Bogra
Abdul Hamid Khan Bhashani.
Muhammad Qudrat-i-Khuda,

Sheikh Mujibur Rahman

Ziaur Rahman

Sheikh Hasina

Khaleda Zia

Sir Fazle Hasan Abed

Dr. Muhammad Yunus

Begum Rokeya

Abur Razzak

Fazlur Rahman Khan

Humayun Ahmed

Jahir Raihan

Jawed Karim

Kazi Nazrul Islam

Jasimuddin

Shykh Seraj

Runa Laila

Sabina Yasmin

Zainul Abedin

Mustafa Manwar

Mustafa Manwar

was born 1 September, 1935, is a renown Bangladesh artist, who was awarded the highest state award of Bangladesh , the Ekushey Padakin 2004 . He is a painter, sculptor, radio performer and professor of fine arts. He is currently the chairman of Bangladesh Shishu Academy .

He married Merry Manwar in 1965. Manwar started his career as lecturer at the former East Pakistan Art College . Later, he joined Bangladesh Television as director general. Later he would also serve as the director general of the Shilpakala Academy and the National Media Institute. He would also serve as a managing director of the FDC. Highest state award of Bangladesh is Ekushey Padak, 2004.

Cricketer Shakib Al Hasan

Shakib Al Hasan is the best cricket player of Bangladesh. People of Bangladesh like Shakib very much for his extraordinary playing and ranked top all rounder of the world. Shakib married Umme Ahmed Shishir, a Bangladeshi American…