Coronaviruse – COVID-19 is a virus that cause normal illness to serious diseases.  Coronaviruse is zoonotic, meaning this virus is transmitted between animals and people.
Signs CORONAVIRUS – COVID-19
Common signs of  coronavirus infection include respiratory symptoms, fever, cough, shortness of breath & breathing difficulties. In more severe cases, infection can cause pneumonia, severe acute respiratory syndrome, kidney failure and even death.
What to know about CoronaVirus?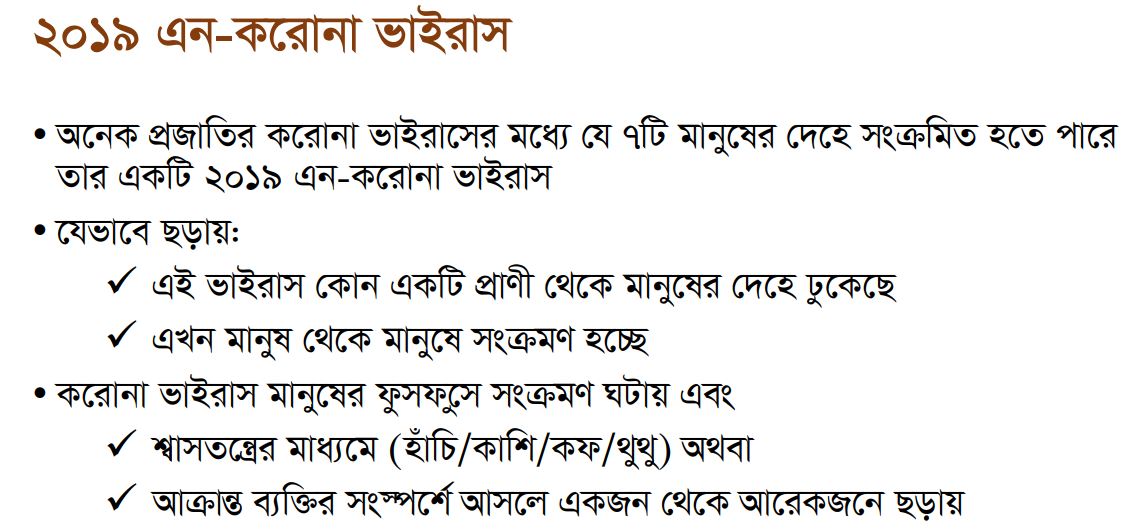 Protection from CoronaVirus

Symptoms of CORONA VIRUS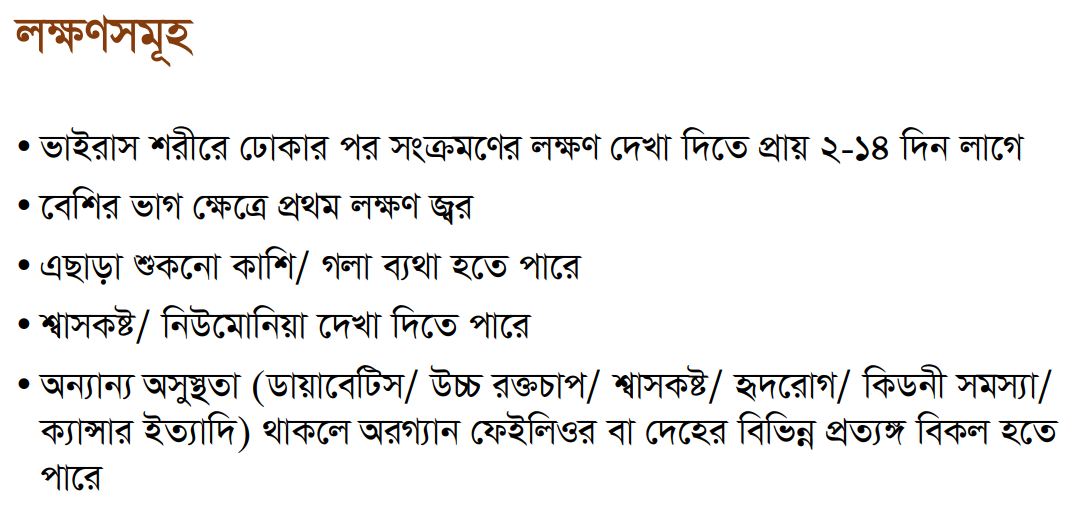 Personal care to protect you from Coronavirus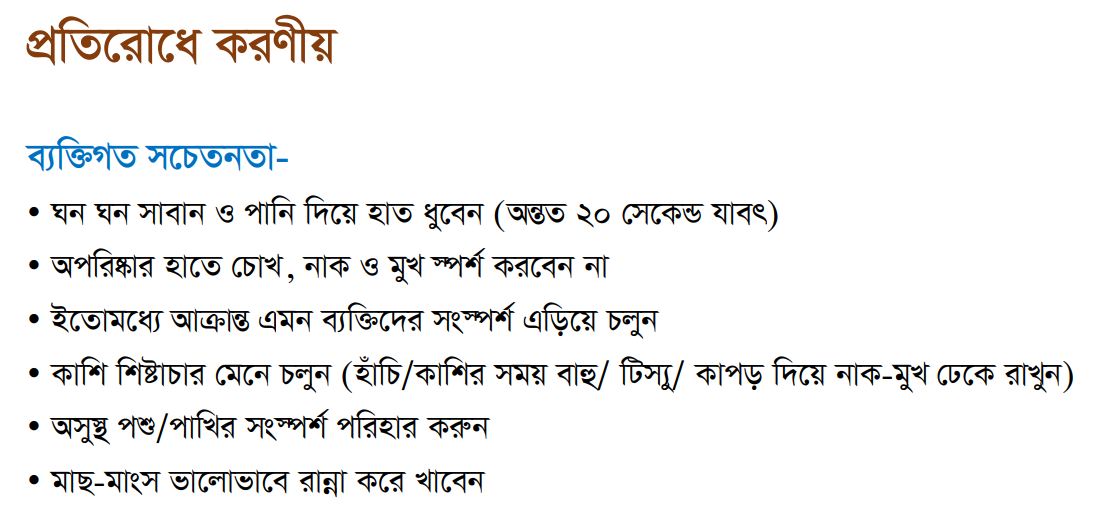 Suspected Patients to CARE for CoronaVirus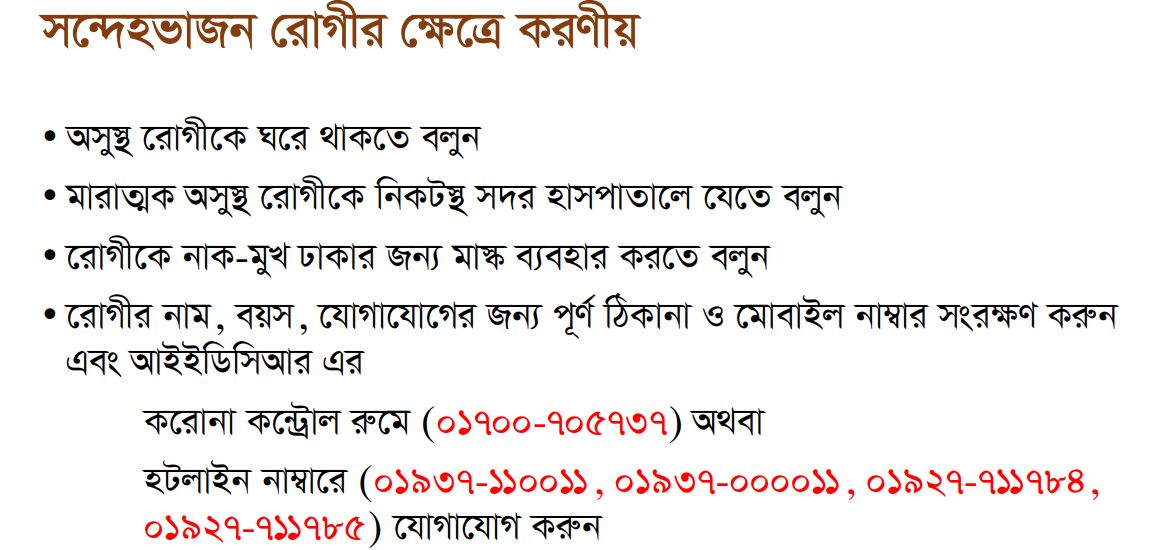 Health card by Ministry of Health, Bangladesh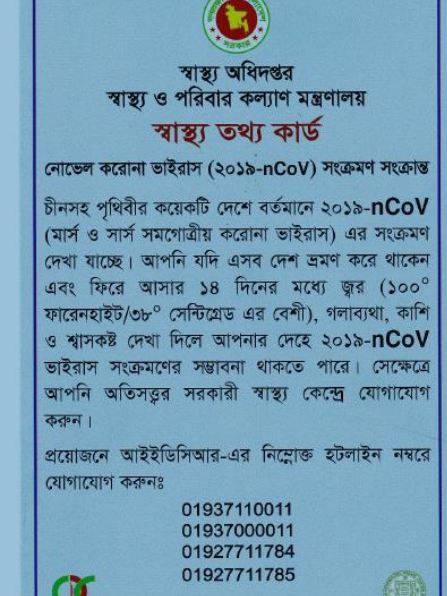 Read more about : How to use MASK
Source: iedcr.gov.bd,  and  www.who.int