Education is an important part of our life. We can reach our individual success with education. Education creates us as a successful person. For getting education, everyone should pass some steps to complete in his early life. College is higher secondary level of education. After passing school level students should admitted into college. There are sufficient colleges in our country. Some colleges are public and some are private. Public colleges are financed by Government and private colleges financed by private sector.
The level of education is sufficient in our country. Some known and popular colleges are Notre dame , Ideal College , City College , Dhaka Commerce College , Holly Cross , Vikaronnasa Noon etc. In every college, the authority are trying their best to provide best facility to their college students. In college level the mind of students developed. They can adopt the education and setup their mind for higher education. In college level, most of the students perform best with the help of teachers.
Finally, colleges have an impact in education life of a student. Every student confirms and setup their mind for a successful person. If, colleges provide good education, the students take advantage of right education. They can build their life as a successful person.
All College in Dhaka
Top colleges in Dhaka

RAJUK Uttara Model College
Sector No. 6, Uttara Model Town , Dhaka 1230,
phone: 02-8912780, 02-8924301, 028954676 Fax: 0088-02-8918196
Dhaka City College
Road # 2, Dhanmondi, Dhaka
Phone: 02-8610294, 02-9674115.
Fax No: 02-9675529.
www.dhakacitycollege.edu.bd
Motijheel Ideal School and College
Motijheel, Dhaka-1000, Bangladesh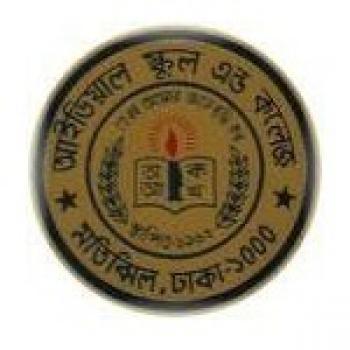 Tel: 02-9330177,
VIQARUNNISA NOON SCHOOL & COLLEGE
1/A no. Baily Road, Dhaka 1000
Phone: 02-8350500, 02-9348266,
Notre Dame College
Motijheel Circular Road,
Tel: 8312695 Tejgaon College 16 Indira Rd, Dhaka 1215, Bangladesh
Dhaka College Dhaka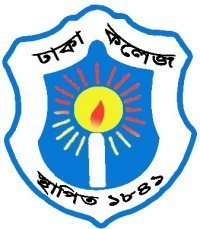 Mirpur Road, Dhanmondi, Dhaka
(Near New market)
www.dhakacollege.edu.bd
Central Womens college
Avay Das Lane, Titaltoly
Govt. Science Colleg
Tejgaon, Dhaka
Holy Cross Colleg
Tejgaon, Dhaka, Bangladesh.
Tel: 9110493
Dhaka Biggan College
260/3, Malibagh, Dhaka.
Tel: 9353216,9352499
Abdul Kadir Mollah City Colleg
Narsingdi,
Mymensingh Girls' Cadet College
Mymensingh
DHAKA RESIDENTIAL MODEL COLLEGE
Mirpur Road, Mohammadpur, Dhaka-1207
Phone: 029119902, 02-9139369,, Fax: 9129217
Mirzapur Cadet Colleg
Tangail
SOS Hermann Meiner Colleg.
Mirpur, Dhaka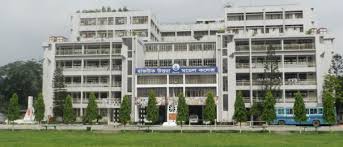 Adamjee Cantonment Colleg
Dhaka Cantonment, Dhaka-1206
Telephone: 02-8872446,
BIR SHRESTHA MUNSHI ABDUR ROUF RIFLES COLLEGE
BDR Headquarter, Peelkhana, Dhaka
Phone: 02-8616448, 02-8616672-9 ,
B. A. F. SHAHEEN College
Dhaka Cantonment, Kurmitola. Dhaka
Phone: 02 9858440, 8753420-24,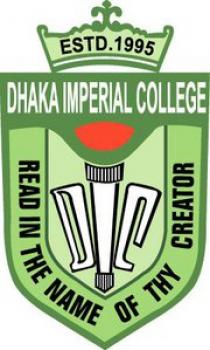 Dhaka Imperial Colleg
Plot no. 35-43 , Block no. B, Road no. 2, Jahurul Islam City or Aftab Nagar in Badda of Dhaka
Phone: 02-9853393, Mobile: 01768-620564, 01842-620564
AZIMPUR GIRIS SCHOOL and Colleg
Azimpur, Dhaka
BIR SHESHTHA NOOR MOHAMMAD RIFELS PUBLIC SCHOOL and COLLEGE
Pilkhana, Dhanmondi, Dhaka
Samsul Haq Khan SchoolandCollege
Paradogar, Matuail, PS: Demra, Dhaka-1362
Tele: 02-7548157, 02-7543201,
Shekh Borhanuddin Post Graduate College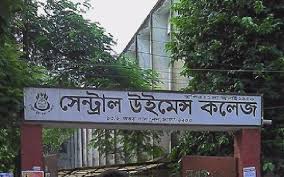 62 no. Nazimuddin Road, Dhaka
telePhone: 02-7300204-207, 208, 222, 225,
SHER-E-BANGLA BALIKA MAHAVIDYALAYA
Tikatuli, Dhaka
Dhamrai Govt. Colleg
Dhamrai, Dhaka
Siddheswari Degree College
118no. Siddheswari Circular Road, Moghbazar of Dhaka
telePhone: 02 9339307, Mob: 01678-708806
Govt. Titumir Colleg
Gulshan, Dhaka
Dhaka Presidency College
House no. 120, Road no. 9/A, West Dhanmondi
TelePhone: 02-9111746, Mobile: 01715-280076, 01819-474767
College Of Home Economics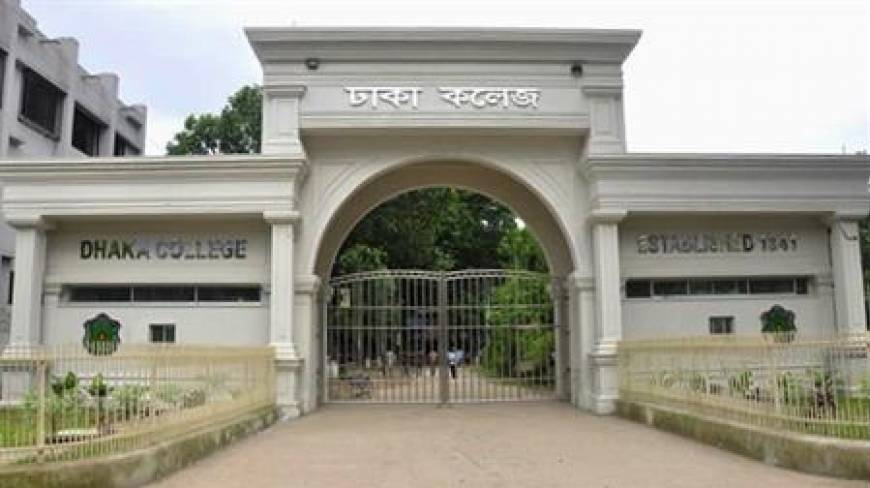 Lalbag, Dhaka
Eden Women's Univesity Colleg
Lalbag (near neelkhat), Dhaka
B. Badrunnessa Govt. Girl's Colleg
Lalbag, Dhaka
Metropolitan Model Colleg
5/FGH, Darus Salam Road, Mirpur 1 (near Bus Stand), Dhaka
Tel: 02-9003822, Mobile: 01681-820636,
Govt. Bangla Colleg
Mirpur, Dhaka
Govt. Music Colleg
Mohammadpur, Dhaka-Bangladesh
Govt. Shaheed Suhrawardi college
Sutrapur, Dhaka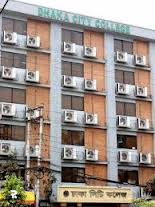 Kabi Nazrul Govt. Colleg
Sutrapur, Dhaka
New Model Degree College dhanmondi
Rassel Square, Dhanmondi, Shukrabad, Post code: 1207
Phone: 02- 116100, Mob: 01552-407600, 01715-161055
Mohammadpur Central Colleg
Nurjahan Road, Mohammadpur, Dhaka 1207
Phone: 02-9110614, Mobile: 01558-868270, Fax No. : 0088-02-9134844
GOVT. LABORATORY HIGH SCHOOL AND Colleg
4/E no. , College Area, Newmarket, Dhanmondi R/A,
TelePhone: 02-9611188,
Lalmatia Mohila Colleg
Lalmatia, Mohammadpur, Dhaka
Salimullah College
40/1 No. Tipu Sultan Road, Wari, Dhaka
Phone: 02 7122210, Mobile: 01550-400059, 01550-400059
City Commerce Colleg
House # 8, Road # 2, Block-G, Halishaholor Housing Estate, Chittagong, Bangladesh.
Tel: 031-711442
Gulshan Commerce Colleg
Ga 97, Pragati Sarani, Modday Badda, Dhaka 1212
Phone: 02 9899988, Mobile: 01916-759800, 01922-934776
Bangladesh Home Economics College
House #
17, Road # 4 , Dhanmondi, Dhaka, Bangladesh.
Tel: 9672700
Bangladesh Commerce Colleg
369/1-B, Khilgaon Taltola, Dhaka, Bangladesh.
Tel: 8253470
Cambrian School & Colleg
Plot # 2, Gulshan Circale-2, Dhaka.
Tel: 9891919, 9881355
Dania university college jatrabari dhaka
Dania Jatrabari, Dhaka, Bangladesh
Tel: 7542591,7552525
Dhaka Mohila College
House # 23, Road # 7, Dhanmondi R/A , Dhaka, Bangladesh.
Tel: 9113703
Daffodil International Colleg
3/3, Block – A, Lalmatia, Dhaka – 1207
Phone: 02 8118866 , 01713-493199
Holy Cresent College
House # 35, Road # 4, Block-B, Nonosri, Rampura, Dhaka.
Tel: 7287539
Udayan Dental Colleg
House # 1, Ward # 7, Chandpur Rajpara, Rajshahi, Bangladesh.
Tel: 0172-774744, 01197229494
Mirpure Girls Ideal Lab. Institute
Section – 10, Mirpure, Dhaka.
Tel: 9003054
Northern College
1/2 no. , Asadgate Road Mohammadpur,
Tel: 8125168
Ideal College
65 No. , Central Road, Dhanmondi, Dhaka-1205
Phone: 02-8619930, 02-8625339
Fax: 00880-2-8625339.
www.idealcollegedhanmondi.edu.bd
Ahsania Mission Colleg
Eastern Housing, Pallabi,
Phone: 02-9008732, Mobile: 01673-601804, 01191-300019
Bangladesh Homoeopathic Medical Colle.
46/2, Toyenbee Circular Road, Dhaka 1000
Phone: 9569747, 01911012969
Bangladesh Krira Shiksha Pratisthan Colleg
Zirani, Savar, Dhaka, Bangladesh
telephone: 02 7789215-6, , Fax: 02 7789513
Aeronautical College of Bangladesh
House No. 38, Road NO. 20, Sector No. 11,
Uttara, Dhaka 1230, Bangladesh
Tel: 00880-2-8957041 , 0088 8991240 – 1
Engineering Staff Colleg
Bangladesh Char Bausia, Gazaria, Munshiganj
Tel:
0088-02-9574144
FAx:
0088-02-7113311
www.esc-bd.org
Police Staff Coll. Bangladesh
Section #14, Mirpur, Dhaka, Bangladesh
0088 02 8058370, 02-8058315, 8034991
0088 01730 02 39 57 / 58
DMP-2088
www.psc.gov.bd
Defence Services Command & Staff College, Bangladesh.
Mirpur Cantonment, Mirpur, Dhaka
College of Textile Engineering and Technology 92,Tejgaon C/A, Dhaka, Tel: 02-9114260, 02-9124255, Fax no. : 02-9124255Dhaka Dental CollegSection-2, Mirpur, Dhaka, Tel: 8017146, 8017147 Khanbahadur Ahsanullah Teachers Training Colleg House 3D, Street 1, Shymoli, Dhaka-1207, Telephone: 02-8110615, Fax: 02-8113010 URL:http://www.ahsania.org
Colleges in Chittaong
Fauzderhat Cadet Colleg
Chittaong
Double Mooring College
Chittagong
Public School and Colleg
Chittagong
Chittagong College
College Road, Chittagong
Tel: 030-621730
Govt. Hazi Muhammad Mohsin Colleg
College Road , Chawkbazar. Chittagong, Bangladesh
Telephone: 880 31 614690
South Asian College Chittagong
101, Chatteshar Road, Chawkbazar, Chittagong,
Telephone: 031-2868800, Mobile: 01715900004
Govt. Commerce College Chittagong
Agrabad, Doublemouring, Chittagong.
Chittagong Cantonment Public College
Baizid Bostami, Chittagong Cantonment, Chittagong , Bangladesh.
Tele: 031-683190
Top Colleges in Barisal
Barisal Cradet Colleg
Barisal
Amritalal Dey Colleg
Barisal
Government Syed Hatem Ali
Barisal
Government Women's Colleg
Barisal
Nizamuddin Colleg
Barisal
SHAHEED ABDUR ROB SERNIABAT DEGREE
COl.
AGAILJHARA, BAKAL, BARISAL GOVT. BAKERGONJ Colleg
RUNSI , SHAHEBGONJ , RANGASREE, BAKERGANJ
BARISAL BAKERGANJ MOHILA Colleg
BHARPASA, BAKERGANJ, BARISAL GOVT. FOZLUL HUQ Colleg
CHAKHAR, BANARI PARA, BARISAL List of Colleges in Jessore
Jhenaidah Cadet Colleg
Jhenaidah
Cantonment Colleg
Jessore
Phone Principal: 0421-68878, 01725032241
Phone Vice Principal: 0421-68508
Jessore Govt. Mahila Colleg
Phone: 0421-65645
Mobile: 01712-638800 Jessore Govt. City CollegJessore list in Khulna Military Collegiate School Phultala
Khulna Khulna Public College
Boyra, Khulna-9000
Tel: 0088-041- 761339, 041- 763692
Fax: 0088-041-760360
Khulna Govt. Mohila
Boyra, KhulnaAzam Khan Govt. Commerce Khulna Phone : +88-041-722882
Government MM City
Khulna
Government Girls'
Khulna
Colleges in Sylhet board
Sylhet Cadet College
Sylhet
Jalalabad Cantonment Public School and Colleg.
Sylhet
Commerce College
Sylhet
SYLHET GOVERNMENT WOMEN'S COLLEGE Sylhet-3100
Telephone:0821-714564Sylhet Model School & College East Shahi Eidgah, Sylhet
Telephone: 0821-712333 Sylhet MC College SylhetTajpur Degree Colleg.SylhetComilla List
Feni Cadet College
Feni

Comilla Cadet College
Comilla
Ispahani Public School and Coll.
Comilla

Al-Amin Academy
Chandpur
Govt. Victoria Coll.Comilla ABDUL MATIN KHASRUL MOHILA Comilla CANTONMENT COll.Comilla IBN TAIMIYA SCHOOL & COLL.Comilla LAKSAM MODEL COLL.Laksam, comilla
Lakshmipur Colleges
Lakshmipur Government Coll.
Lakshmipur Sadar, Lakshmipur Ramgonj Govt. CollegRamgonj, Lakshmipur Raipur Govt. Coll.Raipur, Lakshmipur PANPARA HIGH SCHOOL AND Colleg.Panpara, Ramgonj LakshmipurList in Rajshahi board
Pabna Cadet Colleg.
Pabna
Jaipurhat Cadet Colleg.
Jaipurhat
Rajshahi Cadet Colleg.
Rajshahi
Bogra Cantonment Public School & College
Bogra
New Government Degree Coll.
Boalia.
Rajshahi Coll.
Rajshahi 6100
phone: 0721-775475
Fax: 0721-771511
Rajshahi Govt Women Coll. Kadirgonj, Boalia, Rajshahi 6000
phone : +88-0721772028 List of colleges in Dinajpur Board
Rangpur Cadet Colleg.
Rangpur
Cantonment Public School & Colleg.
Rangpur
Saidpur Government Technical Colleg.
Nilphamari
Police Lines School and Colleg.
Rangpur
Saidpur Cantonment Public School & Colleg.
Nilphamari
We try to enlist List of best colleges in Dhaka including list of govt college in Bangladesh and list of private college in Bangladesh, if you see any other college is need to be fincluded just let us know. We have recently added Dhaka college Dhaka , Dhaka began college, Dania university college jatrabari Dhaka, new model degree college Dhanmondi, Dania college Dania jatrabari dhaka, Bangladesh home economics college green road Dhaka, Lalbag model school and college