BBC Bangla is a Bengali language radio of BBC World Service, started on 11 October, 1941. BBC Bangla is broadcasting from the headquarter of BBC World Service in London.  This is very popular Radio station in Bangladesh for its neutral position and quality programs.  BBC Bangla is broadcasting programs with three type of mediums like Radio, Internet, Video.
BBC Bangla  frequency Technical Details:
Dhaka: FM 100,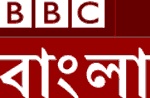 Khulna: FM 88.8,
Rajshahi: FM 88.8
Barisal: 105
Comilla: 103.6
Coxs Bazar: FM 100.8
Thakurgaon: 92
Sylhet: FM 88.8
Rangpur: FM 88.8
Chittagong: FM 88.8
BBC Bangla Programs list
Every day of the week
BBC Bangla Radio first session starts at 6:30am. You can listen World News, Current events, Analysis, etc.
Prottusa : bbc.com/bengali/radio/
Prottusa is a second session of the Day of BBC Bangla. BBC broadcasts World news, Current event, analysis and Review of Newspaper in Bangla. Puttusa broadcasts at 7:00am morning.
Probaha : www.bbc.com/bengali/radio/
BBC Bangla Evening Program starts at 7:30pm with world news, current events and analysis and more..
Porikroma : www.bbc.com/bengali/radio/
BBC Bangla night session at 10:30pm, program are World News, Current events and analysis and every days' special magazine
 Bangla Sanglap

8:00 – 9:00 Local Time, Sunday and Tuesday
BBC Bangla  Radio Weekly Magazines:

Saturday: Mathe Maidane (Probati and Parikrama)
Sunday: Itihaser Sakkhi (Probati and Parikrama)
Monday: Pritibhajenesu  (Probati and Parikrama)
Tuesday: Bigganer Asar (Probati and Parikrama)
Wednesday: Ai Saptaher Sakkhatkar (Probati and Parikrama)
Thursday: Pramannay Feature (Pattusa and Parikrama)
Friday: BBC Sathe Ghangalpa ((Probati and Parikrama)
---
ABC Radio News – FM 89.2

ABC Radio Dhaka is a sister concern of Transcom Group. ABC Radio FM 89.2 is an FM Radio Station of Bangladesh.
Address: Dhaka Trade Center (2nd Floor), 99, Kazi Nazrul Islam Avenew, Kawran Bazar, Dhaka-1215  click here

 ABC News schedule

– 09:00 Sokaler Awajon
– 15:00 Bikaler Awajan
– 18:00 Shes Bikaler Awajan
– 23:00 Raat-Dupur Awajan
ABC Radio Online
abcradiobd.fm/radio.html
---
---
 Radio Today


Radio today is the first private radio station in Bangladesh. It frequencies coverage area are Dhaka, Chittagong, Khulna, Cox's Bazar, Barisal Bogra, sylhet, Mymensing.  Radio Today has many programs including FM Mama, BoomBox, MovieMasti, RadioGaanBuzz, MorningExpress, HappyMoments, etc.
Popular traffic news update is Dhakar Chaka to let you know traffic jam news of Dhaka city. Radio Today news at 8:45, 1:45, 6:48, 11:45pm beside every hour news update. Radio Today has correspondence in every district of Bangladesh to broadcast latest news.  Radio Today and Voice Of America (VOA) jointly produce international news in the evening.
Radio Today is a winner of Green Radio for sustainable eco system solution. Radio today and VOA jointly produce Better Health Better life program to provide health information and awareness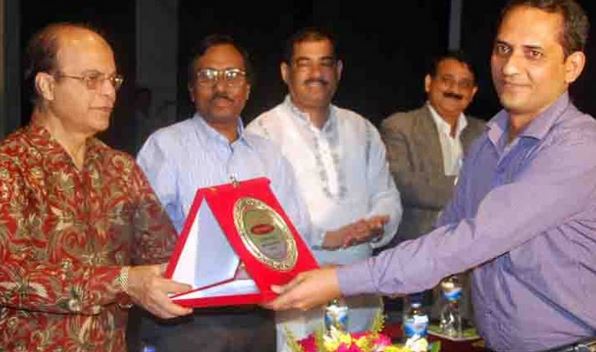 Radio Today Received Kalom Business Award
Radio Today RJ are Farhana, Ajeleen, Kaniz, Armeen, Nazyr, Salman, Afrin, Nisha, Aronnoy and more
To listen Radio Today news and live programs visit the link below
www.radiotodaybd.fm
 Radio Today Address
Radio Broadcasting FM (Bangladesh) Co. Ltd
34, Kamal Ataturk Avenue, Awal Centre(13th and 19th Floor)
Banani, Dhaka – 1213, Bangladesh. website