2 arrested in connection with Nurul Islam Faruqi murder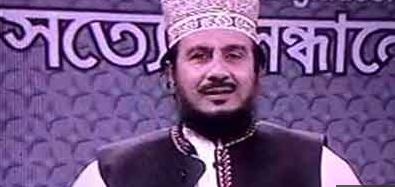 Mowlana Nurul Islam Faruqi was murdered in his East Razabarzar residence on August 27, 2014. Nurul Islam Faruqi was a chief imam of the Supreme Court mosque in Dhaka. Nurul Islam Faruqi was the International Affairs Secretary of Ahle Sunnat wal Jammat and Presidium member of Bangladesh Islami Front. Faruqi also owned a Hajj Agency Business name "Faruqi Tours and Travels Pte Ltd. Shaikh Nurul Islam Faruqi

overPopulation is the main problem of Bangladesh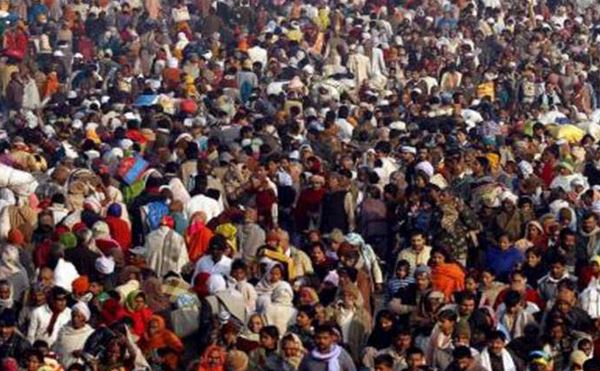 Bangladesh is a small country of 147570 sq. km but its population density is higher than any other same area country.. More than 1500 people live in a sq mile. Population is the main problem of Bangladesh. Bangladesh is the 7th most pupulus country in the world. Population problem creates shelter problem, education problem, communication problem, food, health and many problems. Bangladeshi population problem


Eid ul Fitr is the largest reli­gious festival of Muslims around the globe. Muslims start Eid-ul-Fitr day with offer­ing Eid prayer. The main Eid Jammat is held at National Eidghah in supreme court area of Dhaka at 8 : 30 am (appox) . Eid ul fitr congregation(Jamaat) is also held in Baitul Mukarram Mosque in Dhaka. President, Ministers, state ministers, Justices, Political leaders, diplomats of muslims coun­tries, government official, businessmen, civil and military official offer their Eid ul Fitr prayer in National Eidgah... Eid-ul-fitr 2014 in Bangladesh
---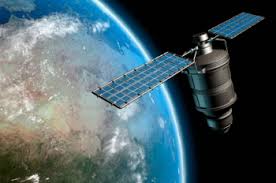 Satellite is an modern invented artificial object which is placed into Orbit. Bangladesh will launch first satellite "Bangabandhu-1" into space in 2015. Posts and Telecommunication minister announced the satellite project on March 29, 2010. Bangladesh government assigned US base Space Partnership International (SPI) as the consulting firm for the satellite project.. Bangabandhu-1 Satellite

Player Shakib Al Hasan wife photo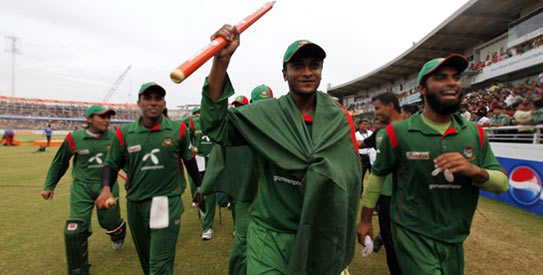 BCB again banned Shakib Al Hasan for six month for breaking rules. Shakib Al Hasan also will not able to play in other country for 18 months. Bangladesh Cricket Board President Nazmul Hasan Papon MP said in a press briefing on 7 July 2014.
Shakib Al Hasan had gone to play Caribbean Premier League without taking proper permission from BCB... Shakib Al Hasan wife shishir

Bangladesh budget for 2014 – 2015, 7.5% GDP


Narayanganj killing case - RAB-11 involvement
Panel Mayor of Narayanganj
City corporation Nazrul Islam, his 4 assistants Swapan, Tajul Islam, Liton and Jahangir; advocate Chandan Sarkar and his Driver Ibrahim were abducted near KS Osman Ali Stadium of Fatullah, Narayangonj ..Narayanganj Murders
.
Bangladesh Made car Sobari


The first Bangladesh manufactured family car was designed in Ovoynagar of Jassore district. The car name "Sobari" mean­ing 'for all'. The car first display at the Bangabandhu International Convention Centre at a Motor Show on April 20..more details...


How to keep your husband in love
You are on the verge of getting married and you are so happy. He is a nice guy, he loves you and he wants to spend his life with you but will he remain the same after marriage too? Unless you've already been married once before, almost all of us have gone through the same feelings of uncertainty!..
more
..