Bangladesh breaks world record singing of national anthem by people at parade square on March as nation celebrating Independence day. Lakho Konthe Sonar Bangla' was the slogan of this national event. Bangladesh Prime Minister Sheikh Hasina, ministers, MPs, armed forces officials joined the ceremony at the National Parade Square...more...
Bangladesh's GDP growth will be around 5 . 6 % in the this fiscal year, the lowest in over a decade, says a renowned economist. Finance Minis­ter AMA Muhith still looks opti­mistic about achiev­ing ambi­tious 7 . 2 per cent ...Con­tinue Read­ing
Bangladesh govt owned company Petrobangla has signed a pro­duction shar­ing con­tract ( PSC ) with Santos-?Kris Energy, an Australia-?Singapore joint venture, for hydrocar­bon exploration in Block? 11 of the Bay of Bengal. Continue Reading
Afridi breaks Tigers' hearts, Pak­istan in Final

Shahid Afridi 59 runs from only balls includ­ing bound­aries and 7 sixes to con­sign the Tigers to another heart-​breaking defeat. Umar Akmal smashed a bound­ary through the mid­wicket to bring up the win­ning runs — 329 for 7 wickets, Pakistan's high­est suc­cess­ful chase –at the Sher-​e-​Bangla National Cricket Stadium in Dhaka. read continue..
Bangladesh PM for talks to resolve Myan­mar refugee issue

Saudi Arabia lifts ban on iqama transfer for Bangladeshis
Looted Tk. 16 . 40 crore from Son­ali Bank in Kishorgonj

ICC T 20 World Cup Bangladesh kicks off
Media Bangladesh
Media Bangladesh
indicates to the print, electronic and internet media of Bangladesh. The Constitution of Bangladesh guarantees freedom of print, electronic and internet media. The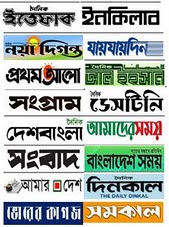 Bangladesh media is ranked at 136th out of 178 countries of the world on the Reporters Without Borders Press Freedom Index.
Most of the media owned by private sector and government of Bangladesh.
Media of Bangladesh such as print and electronic media is own by private mostly. There are hundreds weekly magazines, presenting a vast array of viewpoints, though some outspoken papers have faced pressure in the past.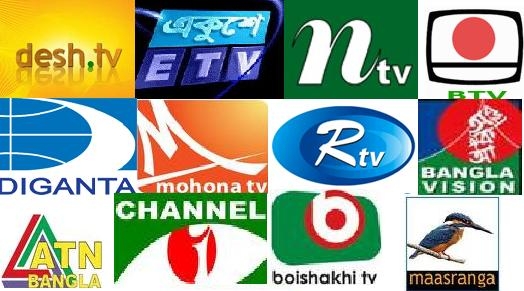 Television Channel is the biggest medium for watching news in Bangladesh.
There are about 27 television stations in Bangladesh Media.
In 2006, there were 15 AM and 13 FM radio stations available.
There are around 34 million nternet users in Bangladesh reading daily news on the internet.
The Bangladesh World cup T 20 team consists of both the young and the experienced, according to chairman of selectors Faruque Ahmed.
Cap­tain Mush­fiqur Rahim will lead the men team. Salma Khatun will lead the women team. Continue Reading
Rubella is a disease cause by Rubella virus. It is also known as German measles or 3-day measles. Rubella is a Latin word, meaning Little Red. continue Reading
Justice Muhammad Habibur Rahman Biography
Name: Muhammad Habibur Rahman was born on December 3 1928, died on 11 January 2014 at 85. He was Chief Adviser of Caretaker Government : 31 March 1996 – 23 June 1996 Continue Reading
43rd Victory Day 2013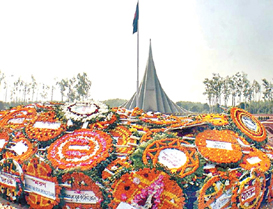 Bangladesh celebrated the 43rd Victory Day on December 16, a pledge to fulfil the desire of the freedom fighters by ensuring peace in the country and by fulfilling the spirit of the War of Liberation. December 16 is a public holiday. Bangladesh government, all political parties and social and cultural organizations celebrated the day through various programmes...more..
Weather
US Dollar

Tk. 77.30

Pound

Tk. 122.20

Euro

Tk. 105.65

UAE Dirham
Tk. 20.43
Saudi Riyal
Tk. 20.30
.more currency..